"Barbenheimer" took the world by storm July 21. All across the nation, people showed up to theaters dressed in pink for "Barbie" or black for "Oppenheimer." Movie-goers would bring a change of clothes so they could fit the theme of the movie they decided to watch after. Seeing both of these movies back-to-back totaled five hours of screen time. Usually, people wait for the movies to come out on streaming services. This time, people flooded the theaters for this rare event.
"Barbie" is a highly controversial movie everyone expected to be a lighthearted summer film.  However, "Barbie" turned out to be as dark as "Oppenheimer." "Barbie" caused a massive debate about the intention of the movie between people of various political views. Before watching "Barbie", I saw reviews from both sides expressing their opinions on this movie. These reviews discouraged me from seeing the movie and turned it into a chore.  From seeing it myself, it provided a lesson that people of all ages can find meaningful.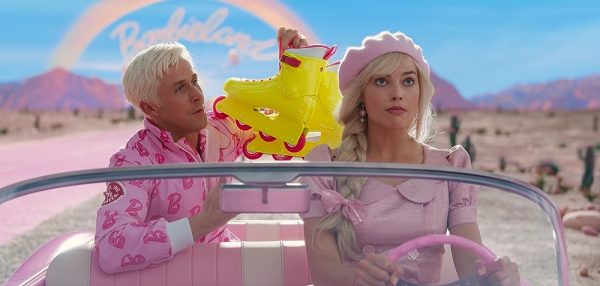 "Do you guys ever think about dying?" Barbie asks.
Barbie struggled with keeping up the ideal Barbie appearance leading her on an adventure to the real world. There, she and Ken have polar opposite experiences. Barbie is disgusted by the real world while Ken loved it so much that he flips their home into a male-dominated community. Barbie feels hopeless but picks herself back up in order to unite the other Barbies and restore Barbie Land to the balance it once had. In doing so, they gave the Kens more rights.
Those who despise this movie claim it misrepresents a man's role in society, and those who support it claim that it is all about women empowerment. I say that this movie is more about learning the importance of independence and not letting society's standards rule your life. It is undeniable that there are exaggerated parts relating to the patriarchy, but that's expected for a movie. Overall it has an important, wholesome message to share. 
Although they are opposite in theme, "Barbie" and "Oppenheimer" display the internal issues showcased by the main characters.
"Oppenheimer," despite being about a disastrous historical event, caused much less controversy than "Barbie." "Oppenheimer" is a cinematographic masterpiece that helped educate the public about the creation of the atomic bomb.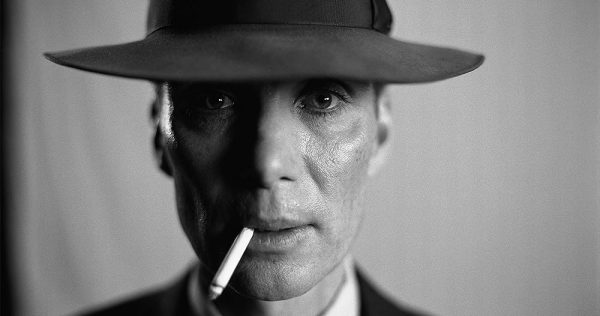 Julius Robert Oppenheimer was a struggling physics student who wanted to improve the world in accordance with his leftwing political ideologies. However, with the constant threat of war and enemy advancement, he was confronted with a difficult task. The task was to create a powerful bomb and use it on the enemy before it was used on the US. Despite being controversial with his political beliefs, Oppenheimer tackles the challenge of creating the deadliest bomb at that point in time. He spends the next few years devoting his time to the creation of this bomb, but once it's over, Oppenheimer realizes he started a chain reaction that would ignite the world in chemical warfare.
"Oppenheimer" did a great job at pacing, especially since it has a duration of three hours, however, I felt the height of the movie was anticlimactic. The whole movie led up to Oppenheimer and his team testing out the bomb, but I was hoping for it to lead up to the actual dropping of the bomb in Japan. Seeing the damage caused by the bomb would have made the trial scenes more intense. 
Releasing "Barbie" and "Oppenheimer" on the same day was an excellent marketing tactic. Influencers on all platforms posted about watching them back to back, indirectly making their followers interested in doing the same. People who were only planning to see one felt obligated to watch both back-to-back. The internet influenced the popularity of these movies.
The "Barbenheimer" phenomenon helped bring back the love of experiencing a movie in the theater. This level of excitement is generally reserved for Marvel movies or other action series with a large following. "Barbenheimer" will go down in history as the highlight of Summer 2023.