How DI has changed USI
The university's first year of NCAA Division I athletics is coming to an end. Students, student-athletes and athletic administration report higher student attendance at sporting events, more school spirit and increased excitement for the future following USI's first year in Division I. 
The Board of Trustees voted unanimously Feb. 7, 2022, to apply for the transition of university athletics from DII to DI. As of April 27, USI is three years away from fully transitioning to DI and being allowed to compete in national NCAA-sanctioned tournaments under the current NCAA Division I transition guidelines. 
Jon Mark Hall, director of athletics, said the transition to DI increased student attendance at athletic events, matches and games. 
"From an attendance standpoint, between all of our sports, our student attendance was up and is up," Hall said. "It's just because of that level of change, knowing these institutions we're competing against."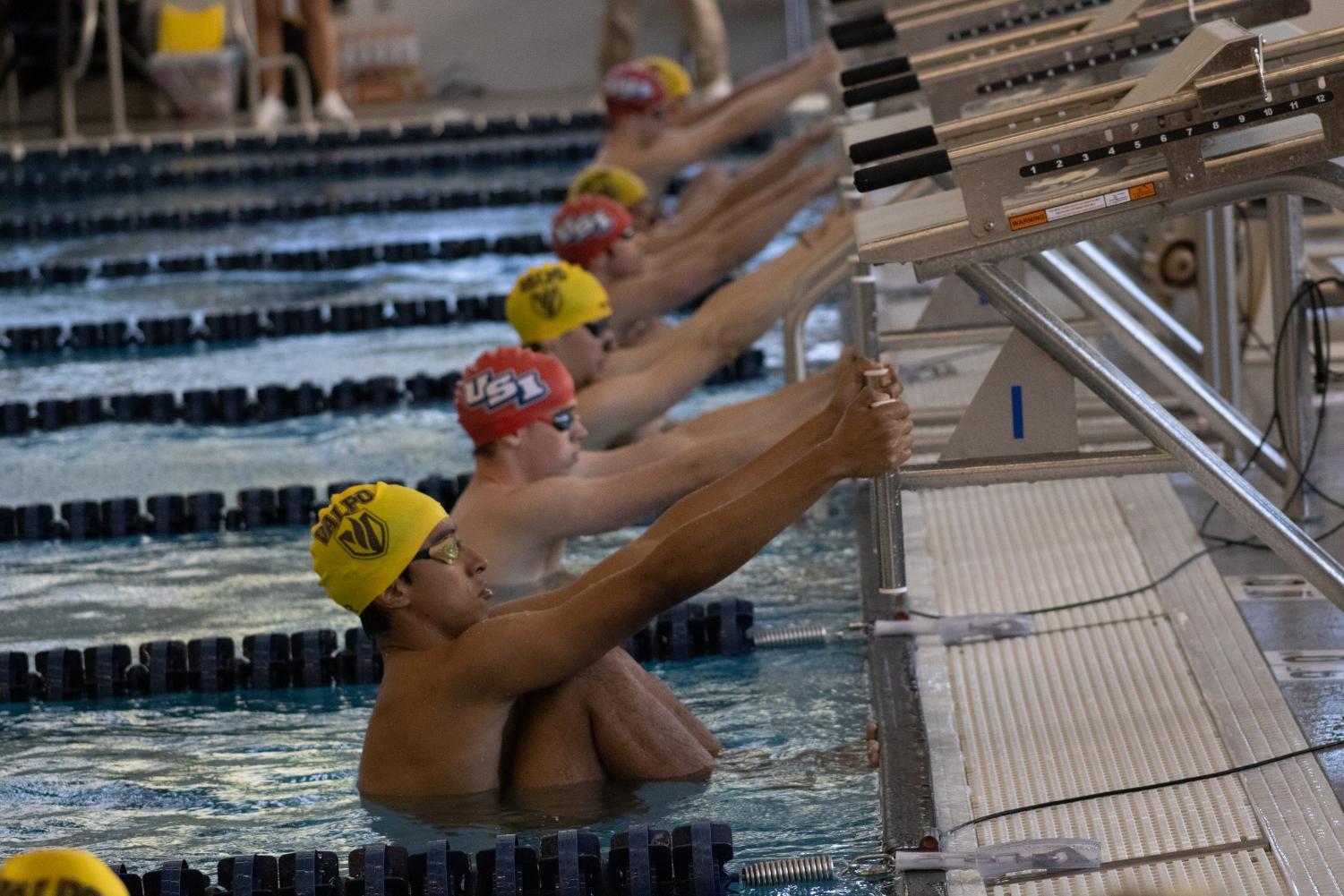 Colton Tang, freshman swimming and diving sprinter, said campus is definitely more lively with the move to DI.
"I've seen a lot of people, like at basketball games, they're getting themes going," Tang said. "There's good energy in the arena. When I'm swimming, and I look up into the stands, and it is full, and there has to be people sitting out in the hallway area, there's people looking into the windows, that's a great feeling." 
Lauren Carie, sophomore women's basketball center, said, "There were some nights where it was record numbers of people, so the community has just been so great and so supportive. It's been awesome." 
The university had its first DI victory when women's soccer defeated Winona State University 1-0 Sept. 9, 2022. Peyton Murphy, freshman midfielder, scored the first DI goal in USI's history. Murphy was the recipient of the first award given to a USI athlete in the DI era when she won Ohio Valley Conference Offensive Player of the Week.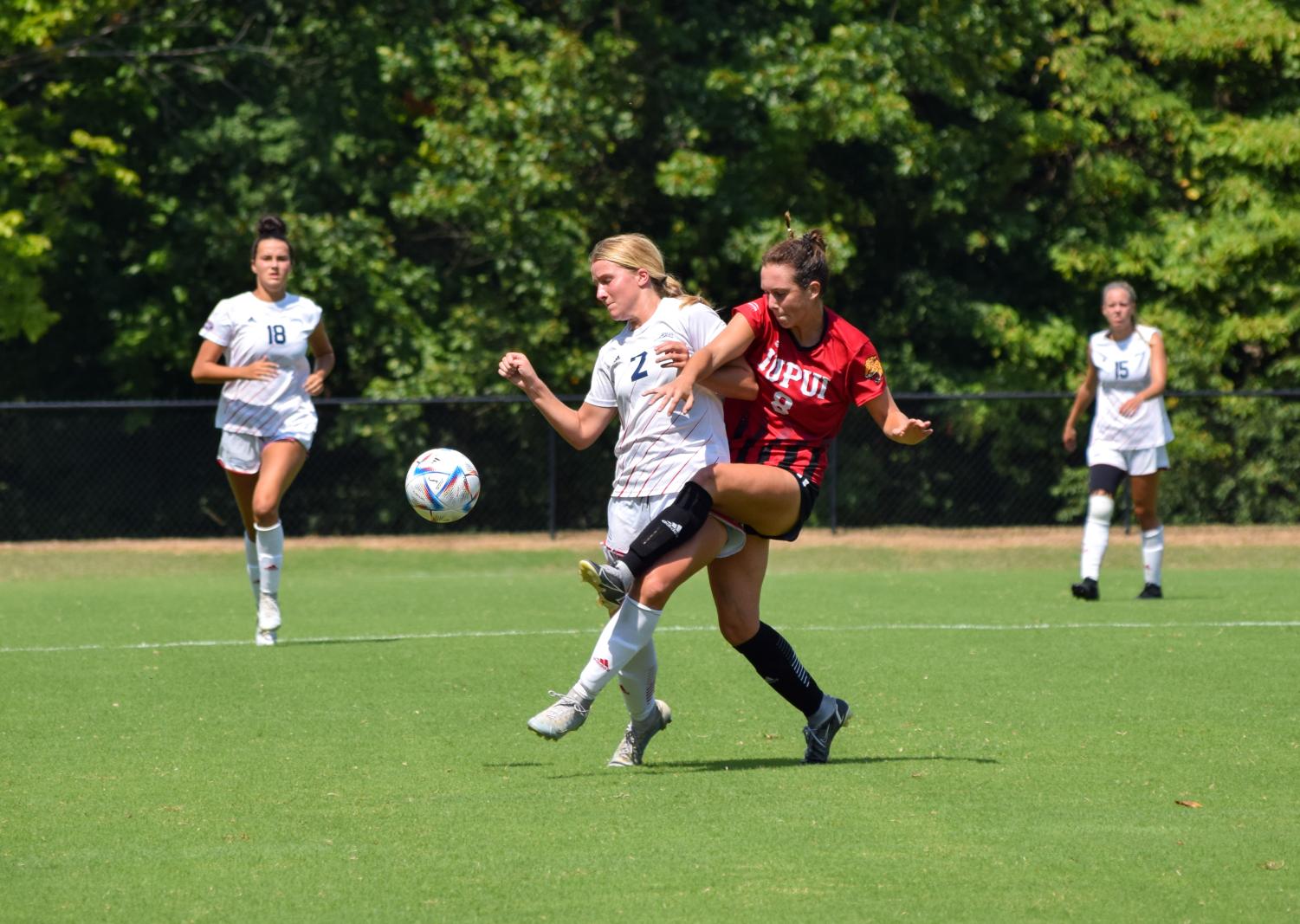 The women's soccer team was also the first USI team to qualify for the postseason when it was the eight-seed in the OVC tournament before being eliminated in the first round by Lindenwood University 2-1. 
The men's and women's basketball teams also had their first DI seasons. The men's basketball team was the first to play a power five school in a game against University of Missouri Nov. 7, 2022. The team ultimately fell short in its home opener 97-91, but it marked the beginning of the first DI basketball season. The men's basketball team was also the first USI team to be put on national television when they faced fellow OVC newcomer, University of Arkansas at Little Rock Jan. 12 on ESPNU.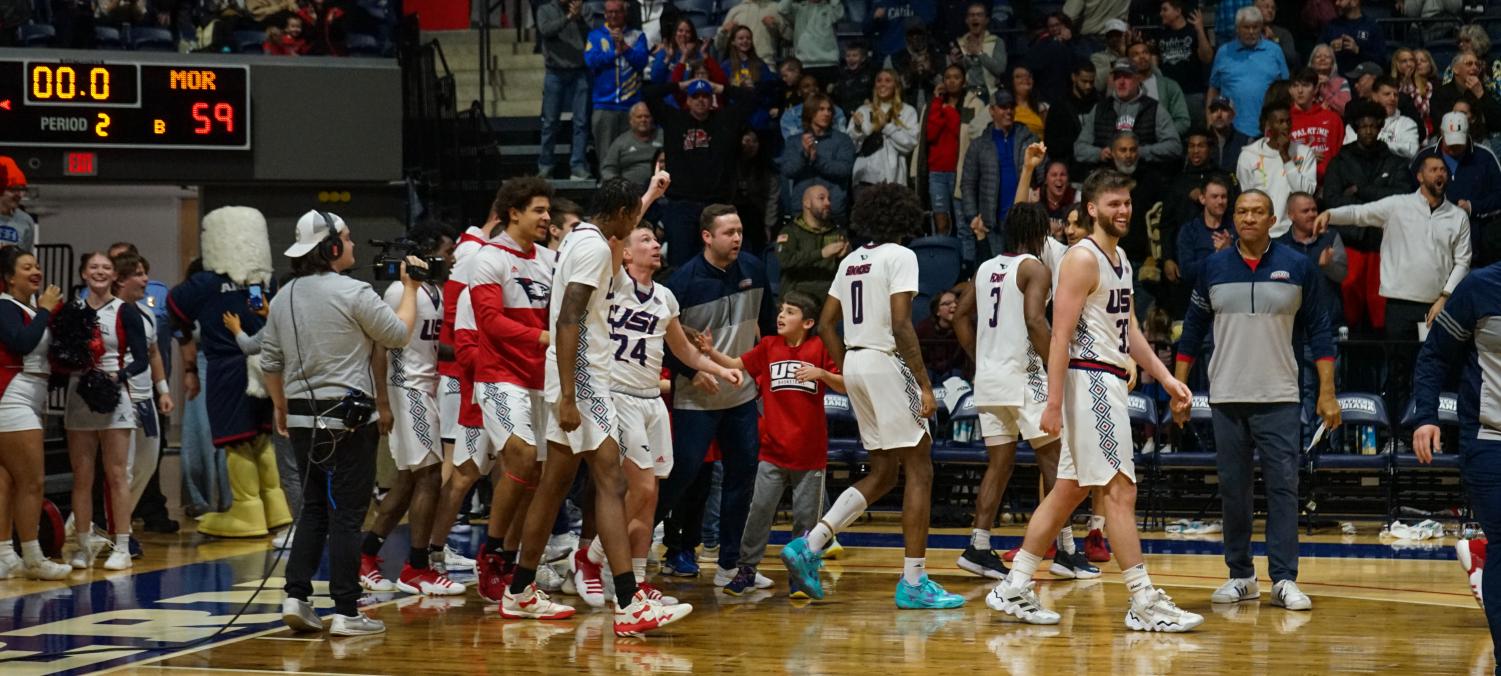 Men's basketball was the first USI team to finish the regular season with a record above 0.50 at 16-15. These stats were good enough to qualify for the OVC tournament, where they were defeated in the first round by Southern Illinois University Edwardsville 68-54. This record earned the team an invitation to the College Basketball Invitational at Daytona Beach, Florida where it lost to San Jose State University in the first round of the tournament 77-52. Despite this loss, it marked the first time a USI team was invited to a postseason tournament outside the OVC in DI history. 
The move to DI showed a new view through the lens of the athletes.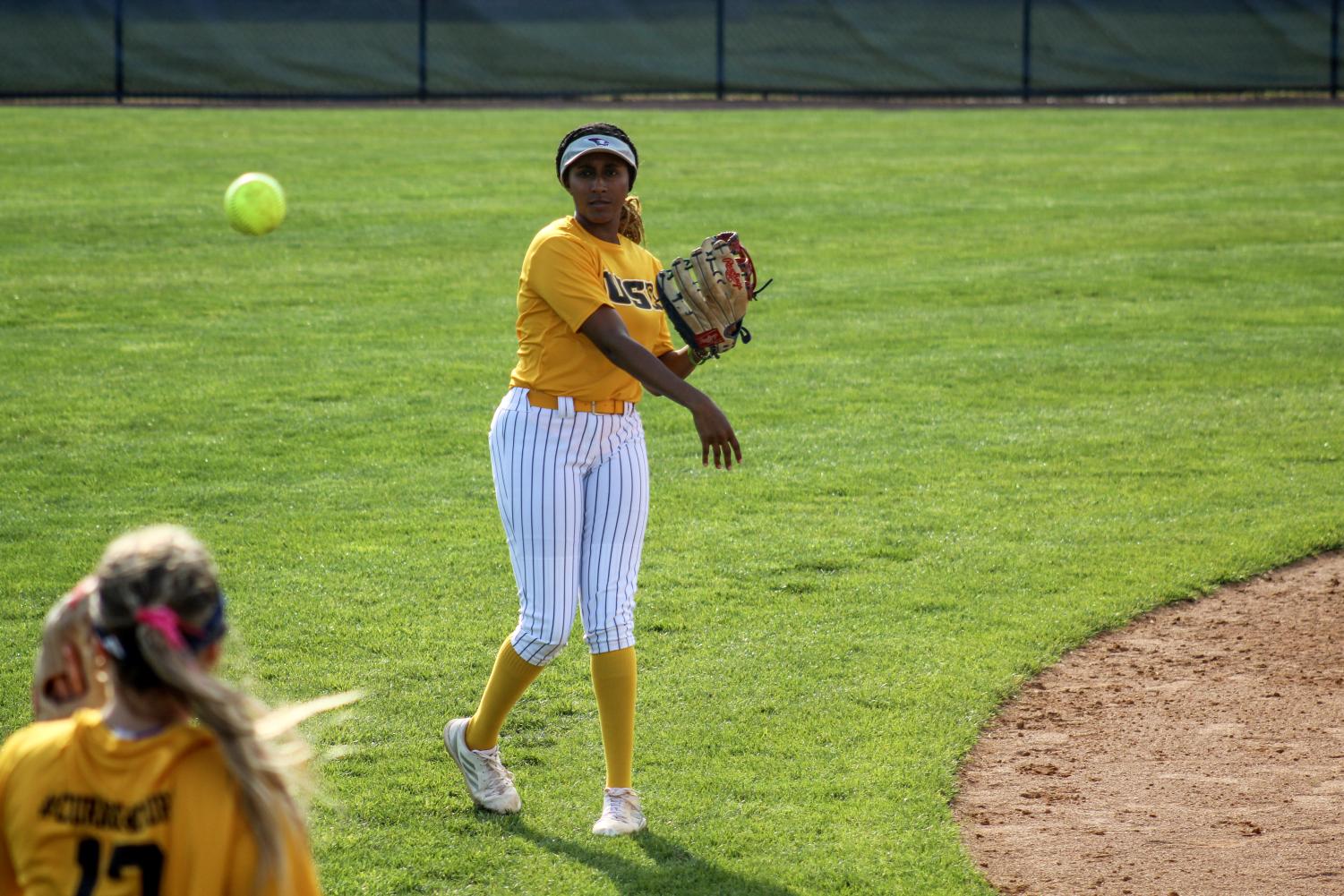 Olivia Howard, sophomore women's softball outfielder, said, "I just see a lot more people taking more pride in the campus because they see that people are putting the effort into it, and they're like, 'Wow, like, this is actually a really beautiful campus.'" 
Men's baseball and women's softball seasons will continue in Summer 2023.