USI, surrounding area experience power outage Thursday
8:15 p.m. update: Power was restored around 8 p.m. to USI's campus including student housing.
---
7:00 p.m. update: USI buildings continue to be without power. Midwest CenterPoint Energy updated their website around 5:12 p.m. that the restoration time of USI is unknown.
---
5:30 p.m. update: USI cancelled all in-person classes and activities for the remainder of Thursday. The Loft and C-Store are the only food options available. The David L. Rice Library and Recreation, Fitness and Wellness Center will be closed for the remainder of the day.
---
All campus buildings including student housing lost power around 3:40 p.m. Thursday. Around 35 power outages were reported in the Midwest CenterPoint Energy region by around 4 p.m. 
USI's campus counts for one of those power outages reported. CenterPoint Energy tweeted around 4:45 p.m. that the source of the outage was equipment repair. 
CenterPoint Energy map reported around 5 p.m. Thursday USI's estimated time of repair was 5:26 p.m. 
Traffic leaving USI's campus was backed up around 4:30 p.m. as power on the Lloyd Expressway was affected. A Shield staff member reported the traffic lights were out on the Lloyd Expressway towards Mt. Vernon. 
"The stoplight from Eagle Village to the Lloyd Expressway was out so traffic has been backed up," said Ian Klingler, senior radio and television major and resident of Eagle Village. "Luckily, there were no accidents when I drove through."
Klingler said he saw the traffic light was out around 4:30 p.m.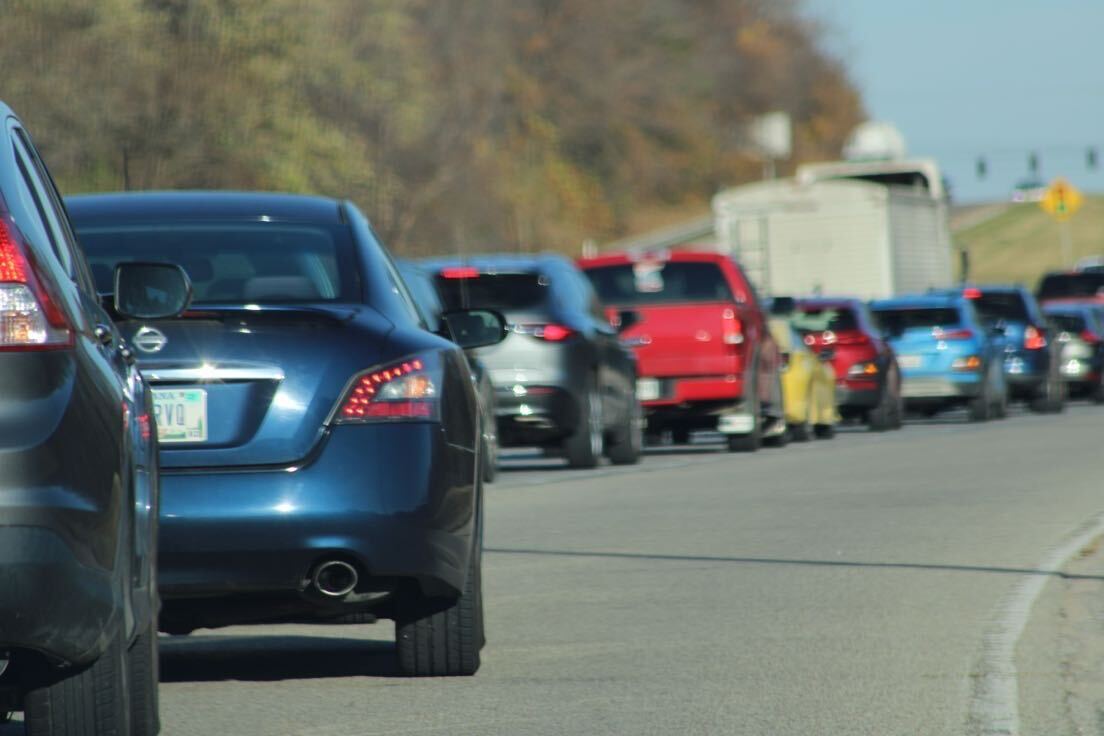 Students who live in the residence halls are reporting they are unable to use their electric room keys to enter their rooms. The Housing and Residence Life Office said HRL staff will be letting students into their room. 
The residence halls accommodate around 740 residents, according to the university's website. 
Reagan Horner, freshman social work major, said she could not get into her dorm. 
"That really stinks cause I don't have anything going on today," Horner said. "I was gonna go back and relax, but now I can't even get back into my dorm or anything." 
The Juror's talk for the 53rd Annual Juried Student Art Exhibition has been rescheduled. The talk was scheduled to take place at 4:15 p.m. Thursday in Kleymeyer Hall.
Brett Anderson, associate professor of art, said he is going to reschedule the talk before Thanksgiving.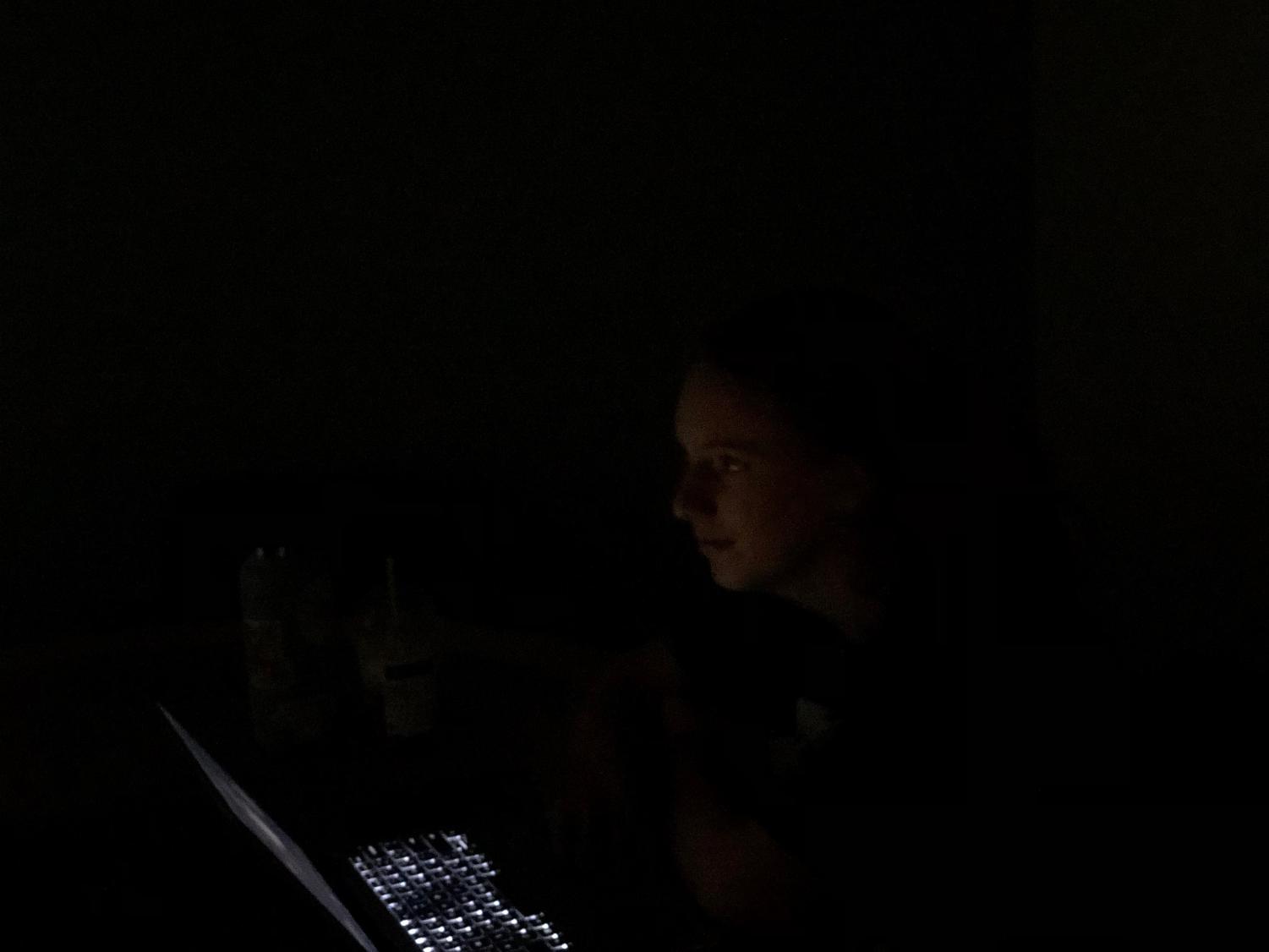 Students in the David L. Rice Library continued to do their school work in the dark. Students sitting around the second floor study tables hardly reacted. Some glanced around before going right back to work, while others did not so much as flinch as they continued to type away on their laptops. 
WiFi on campus continued to work. Aracely Chavez, freshman journalism major, said she was perplexed about still having WiFi.
Chavez said,  "I was just so confused." 
Employees in the library administration rooms locked up and left after the power outage as they had no way to do their work. 
Students in the basement of University Center East began to play pool. 
Pierce Howard, senior political science major, said "There's nothing else to do."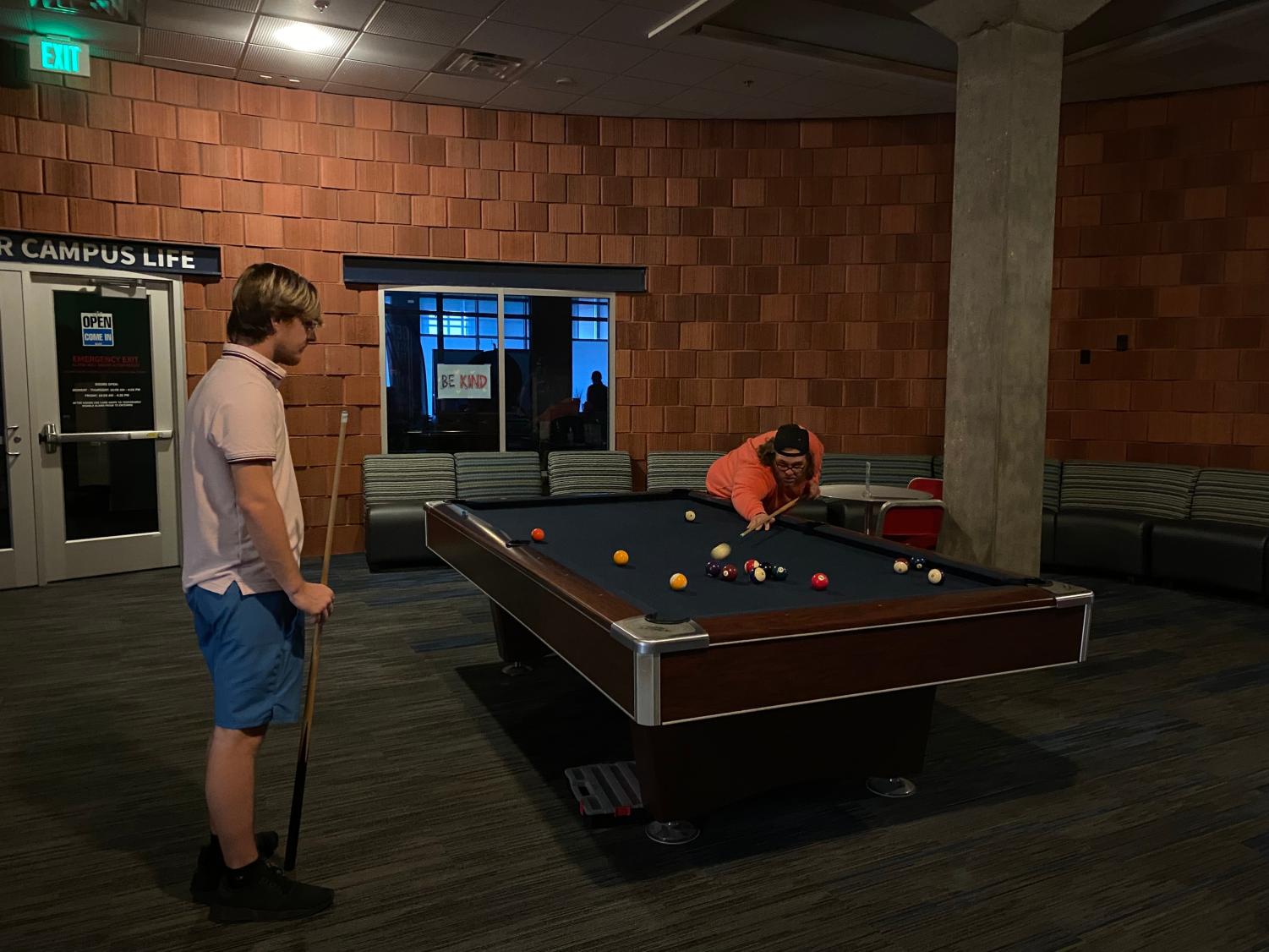 "I was in the basement of the gym when it went out," said Abby Mitchell, sophomore elementary education major. "It got pretty dark and I couldn't see, so I moved to another area with more light."
Graham Quinn, graduate student in the occupational therapy program, said he has talked to multiple students who said their classes were affected by the outage. He said they were in the computer and photography classes that require computers or printers.
"I have plenty of natural light in my office, so my office didn't change at all," said Del Doughty, dean of College of Liberal Arts. "Then the computer went off and the hallway didn't have any windows and the emergency lights came on."
Doughty started making phone calls to figure out if the outage was specific to the Liberal Arts Building.
"I looked out the window and saw people coming out of our building, but didn't see people coming out of other buildings," Doughty said. "Apparently it's the larger area."