African cultures day to celebrate beauty, diversity of Africa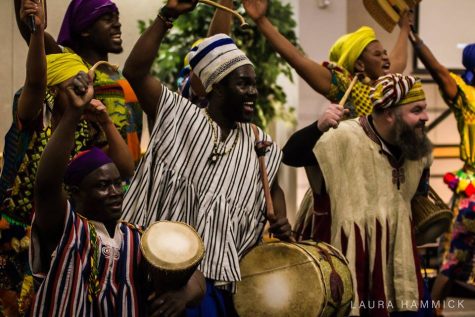 Olivia Akerele hasn't been home in six years.
The sophomore nursing major said the closest thing she gets to feeling like she's back in Lagos, Nigeria, is going to the African Cultures Day event.
"When I listen to the music it just makes me want to get up off my feet and start dancing, and the food just reminds me of home," Akerele said. "It's something that literally helps me feel like I'm back in my country."
African Cultures Day will take place from 5-7 p.m. Monday in Carter Hall. The event is free and open to the university community.
The event will be broken up into eating, live performances, fashion shows of African clothing, dancing, prizes and opportunities to buy African artifacts.
American students will be speaking about their experiences going overseas to Africa and ways in which it was different than they expected it would be.
Akerele said her favorite part of the event is the food.
The event will be serving traditional African dishes from around the continent, which guests will be welcome to eat during the speeches and performances.
Akerele said it has been difficult to try to incorporate all the diversity of Africa into the event.
"I'm from west Africa, so I'm more biased and more into showcasing what (Nigeria) has to offer," Akerele said. "But the event is all about inclusivity and how to represent every part of Africa."
Akerele will be in charge of the fashion show and will be describing each piece of clothing displayed. She will be describing each county the clothing comes from and whether it is in an urban or rural area.
"One of the most important things that Africa has to offer is their attires," Akerele said. "So basically the fashion show is showing a little bit of what they have to offer if they're at weddings or just their casual wear."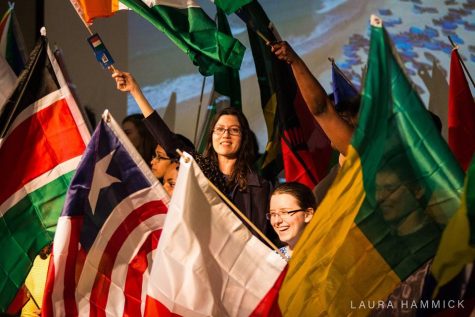 President of African Cultures Club Jerome Degbe said there is a surprise element to his speech nobody knows about yet and won't find out until the event.
The sophomore electrical engineering major will be giving a speech that he describes as "a call to action."
"It's a call to action against the injustice going on all over the world and a call to action toward knowledge," Degbe said. "I'm really involved with social justice, so it will be a mixture of social justice and a call to action to this millennium because the world is not really going so well right now, but we're not really active."
Degbe said this event is important because most people don't really understand African culture.
"What we're trying to do is bring the bright side of Africa that nobody knows about, the one that people don't see on the media," Degbe said.
Degbe said as young people, we all have a platform.
"I have a friend and she told me 'every time I see you post something, I ask myself, "what am I doing?"' It made me realize we all have a platform," Degbe said. "Seeing that I am inspiring her made me realize I have an impact on my friend, and a responsibility to try to make the world a better place."
Akerele said she hopes everyone comes to the event with an open mind.
"It's important that people come because the media has a way of portraying a lot of African countries as full of poverty and corruption," Akerele said. "So having Americans see the good part that Africa has to offer is a good reason for them to be a part of it."
Leave a Comment