'When We First Met' movie shallow, disappoints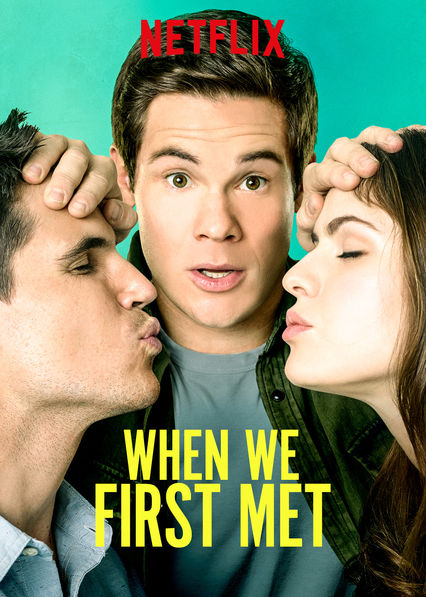 Nobody likes being friend-zoned. "When We First Met" is a Netflix original movie showing Noah, the heartbroken friend, trying to win the girl of his dreams.
On the night of Avery and Ethan's engagement party, heartbroken Noah wanders off to an old photo booth where he and Avery visited on the night they first met and is transported three years earlier to the morning of that very same day.
After a confusing morning, Noah realizes he time-traveled and could perfect the meeting with Avery to make them end up together.  
After countless attempts resulting in going down the wrong path, Noah concludes, with the help of Avery's friend Carrie, what it means to be in love and that everything happens for a reason.
"When We First Met" stars Adam Devine (as Noah), Alexandra Daddario (as Avery) and Shelley Hennig (as Carrie). Noah plays the quirky guy who tries to win Avery in every way he can think of. This leads him to become a douche in one timeline and an overworking vice president in another.
He can't seem to get it right. As quirky as Noah is, he isn't anything more than a selfish adult who was only trying to get what he wanted.
Avery and Carrie's personalities don't shine through. Although they are the two leading women in the movie, there is a desire to see more about these characters instead of the audience getting more from just Noah.
There is depth to the characters missing, and it's a disadvantage to the movie. No one is really invested in "When We First Met," as no one cares what happens to the characters. There are no huge stakes for the characters.
The message behind the movie seems to focus on that everything happens for a reason, and although there might be a reason to go back and try to fix a 'mistake' in the past, the lighthearted movie shows that some things can't be changed because it was meant to be.
The movie does well in trying to portray the message. While not everybody believes that everything happens for a reason, the idea behind it can give hope.
In the movie, the climax tends to be the place where all hope is lost for the main character, or a huge twist happens. "When We First Met" does not exactly have anything going on that makes the audience worry for the happy ending.
"When We First Met" is supposed to be a rom-com, but it was hard to laugh at any of the "jokes" being made. The movie seemed longer than it actually was due to how hard it is to get into the movie. There is no self-investment in the film.
The movie, being somewhat enjoyable, could have included more about the characters and created a more intense plot with real consequences, as real as it could be with the implausible plot given. However, it's a great movie to play in the background.
(2 / 5)