'Lemon' album captures complexities of life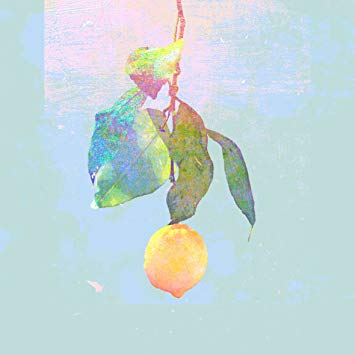 Active since 2009, notorious Japanese rock/pop artist Kenshi Yonezu has blown many away with his recently released mini album titled "Lemon."
The mini album comprises three songs, titled "Lemon," "Cranberry and Pancake" and "Paper Flower."  While "Lemon" and "Paper Flower" contain softer, more dramatic and sorrowful melodies, "Cranberry and Pancake" displays a more upbeat, almost carefree vibe.
The lyrics of "Lemon" reflect a feeling of loss and death, and trying to find comfort and peace again. But while the lyrics may be sad in nature, the overall sound and tone of the song do not depress the listener. It is a sweet rhythm that soothes the ears and wraps around the listener with its flowing, symphonic tones in the backgrounds and the deep, unique gentleness of Yonezu's voice.
Death is an important theme within the music of Yonezu, who finds that it is a very important aspect of life. He finds that death is a very complicated subject, something that cannot be simply defined or described. In "Lemon," the listener can definitely detect the complexity of death within its sorrowful, yet soothing tones.
"Cranberry and Pancake" takes a different path than "Lemon." Not only is the pace quicker, but the lyrics of the song follow along to wistful Yonezu who sings of the beauty in things that people may not necessarily think of as beautiful or inspiring, such as the ruined streets of cities and bratty children.
Yonezu wrote the song during the state of a hangover and a headache, wanting to capture the terrible feeling he was experiencing at the time. The song reflects a sort of party-life atmosphere and a bouncy, carefree attitude that helps the listener recover from the vulnerability of "Lemon," giving off fun and mischievous notions.
The last song of the album, "Paper Flower," is sort of a continuation of "Lemon." The lyrics speak of longing and of barriers keeping the narrator away from what they want to grasp. Yonezu was inspired to bundle a song with "Lemon" to capture the peaceful drift-fullness of taking a walk on a moonlit night.
"Paper Flower" captures a somberness with dripping, ear-tickling melodies and beats that cause the listener to be immersed in the careful yearning of the song. The song really eases the mind and flows fluidly with the emotional authenticity of Yonezu, pairing beautifully with the sorrowful and sympathetic tones of "Lemon."
Kenshi Yonezu really captures his love for the complexities and beauties of life in his lyrics, and especially in the soothing and thought-provoking melodies of the album. "Lemon" is an album perfect for those already familiar with Yonezu's music, or for those who are new to his rich, deep soothing voice.
(5 / 5)