Man who raped student in 1998, accused in recent kidnapping
A man arrested in Evansville last week for an attempted kidnapping has a lengthy criminal history with ties to the university.
Roy C. Bebout, 46, was accused of trying to kidnap a girl Friday and was formally charged on Monday with six felony counts including attempted rape, kidnapping and strangulation.
The girl told investigators she was walking to her part-time job on North Main Street around 4 p.m. Friday when a man approached her, threatened her with a handgun and told her to get inside his pickup truck.
Evansville Police said a bus driver called 911 when he saw the victim running away in handcuffs to get help.
In 1998, when Bebout was 25 years old, he was arrested for the abduction and sexual assault of a 19-year-old university student. Bebout confronted the woman at gunpoint and bound her with electrical tape in a student housing parking lot.
The victim told police that the man was wearing a black ski mask and forced her into the backseat of his car. Bebout then drove the victim to an area near Broadway Avenue where she was forced to perform oral sex.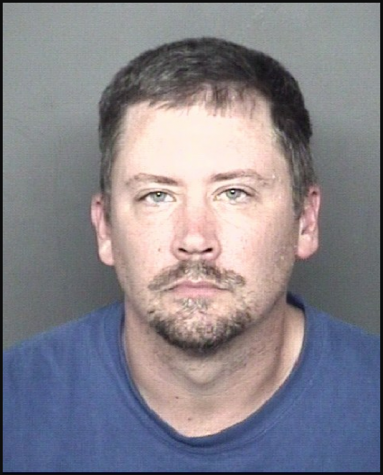 Bebout later drove the woman to a horse trailer in Posey County where he then raped her. The victim was returned to the abduction site and he fled on foot.
Former Director of Safety and Security Barry Hart told The Shield in 1998 the abduction happened in the visitor parking lot on the corner of Clark Lane and Schutte Road.
Hart said that four officers were on duty March 20 when the incident occurred and that no suspicious activity was reported prior to the abduction. The visitor's parking lot didn't require tags, and the age of the suspect did not alert officers to anything unusual unless he was seen with a weapon or other suspicious items.

USI's second President H. Ray Hoops said that the incident was "certainly a tragedy that we wish would have not happened to this young woman." He said the incident
would require an intense scrutiny of university policies and procedures.

Following a months-long jury trial, Bebout was sentenced to 45 years in prison in September 1998. Inmate records showed his projected release date was in September 2016. He was currently on parole for kidnapping and rape. 
Indiana was among many states that used to offer a day-for-day credit for most felonies also known as "credit for good behavior" system.  A felon could earn a day off of the sentence for each day served without discipline, meaning an inmate could serve at the very least just 50 percent of a sentence. Under a recent law, those sentencing guidelines have since changed.
Prosecutors will seek a longer sentence for Bebout because he was previously convicted of a sex crime. The Vanderburgh County prosecutor plans to ask for a repeat sexual offender enhancement for Bebout according to documents filed Monday. The status could add additional time to his sentence if convicted.
During a Tuesday arraignment, a judge set Bebout's bond at $1 million. He is currently lodged in the Vanderburgh County Jail. He's set to appear back in court on Nov. 21. 
Leave a Comment