Redesigning the competition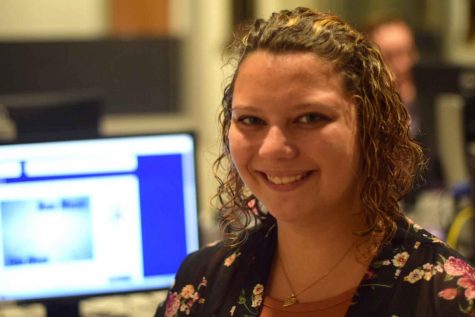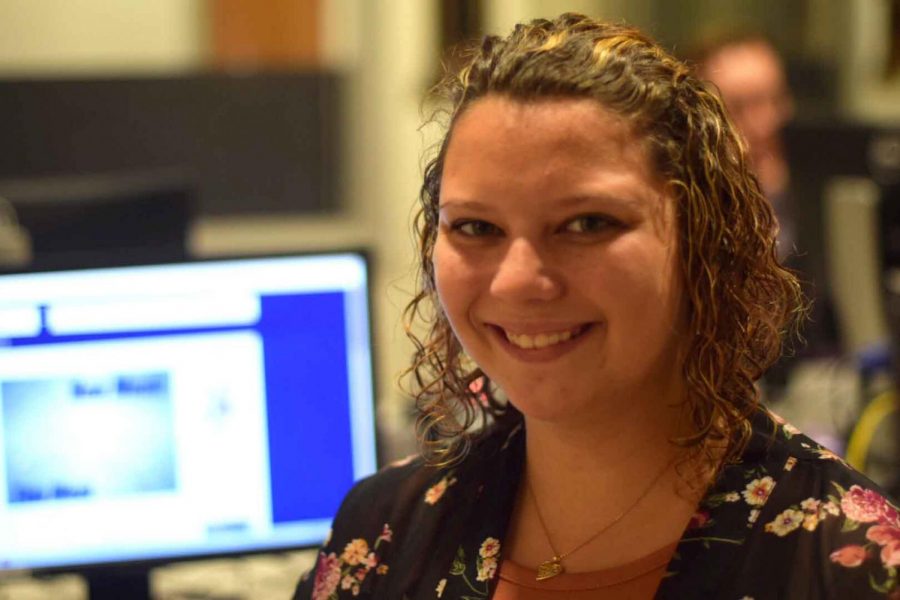 Crystal Phillips said as a major in public relations and advertising her plans never involved designing websites.  
The senior thought web design sounded fun and thought the experience would be something new.
"Now I'm a finalist for a national competition and that's exciting," Phillips said. "I'm just proud of the whole thing."
Phillips has been working at the university radio station, The Spin, since her second semester at the university, starting out in social media. Phillips was promoted to webmaster last fall.
Phillips completely edited and redesigned the website, rebuilding it from scratch.  
"When I first took over web design for the website we were with a different webhost and we didn't have a lot of creativity power when we were with them."
Phillips makes all final decisions for the site, but said she also goes to other staff members to discuss ideas, especially with graphics. Phillips said Jordan Auker is a big part on why the website is a finalist.
"I'm the one who is in charge of it, but graphics have played a big part in making our website look good. I couldn't do what they do. (Auker) has done our graphics and he has done a phenomenal job," Phillips said. "We have a brand and we want to stick with that. We don't want one graphic to look different from another.
The station's new website went live in December.
Phillips said the station's general manager John Morris was so proud of her work and progress he entered the site as a possible finalist for National Student Production Awards in the College Broadcasters Incorporated National Student Electronic Convention.
Morris said the website was one of the best the station had ever had, and Phillips had worked very hard to make it user-friendly and organized.
"I'm really proud of Crystal," Morris said. "It's her drive to want to do stuff. She pays attention to what's going on around the station and will come with ideas. When you get that larger recognition that's always something really special you want to celebrate."
Morris said that Phillips is always looking for ways to critique and improve the website working with graphics to better its style.
"She's done a good job in working with our graphics people to help them get to where we want them to be," Morris said. "Jordan's working really hard on that. He's doing a good job of feedback and getting that station approach that we're talking about. He and Crystal work very closely together on this."
The station has won several awards throughout the years but their only finalist this year was Phillips with best website. The winner of the contest will be announced Oct. 27.
Phillips said the experience has been exciting.  
"I'm glad I did it because it's like 'wow, I changed something and that's cool and I can go make and say I created that,'" Phillips said. "I redesigned and rebuilt that from scratch. I'm just proud of the whole thing."