A love of learning inspires teaching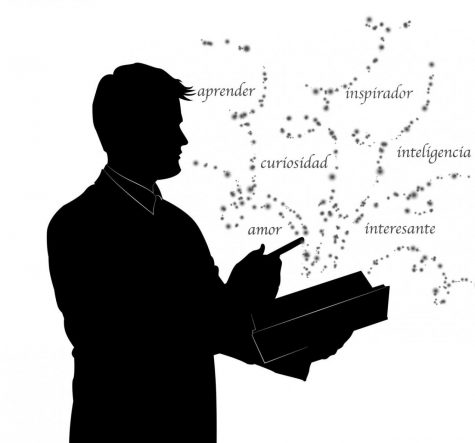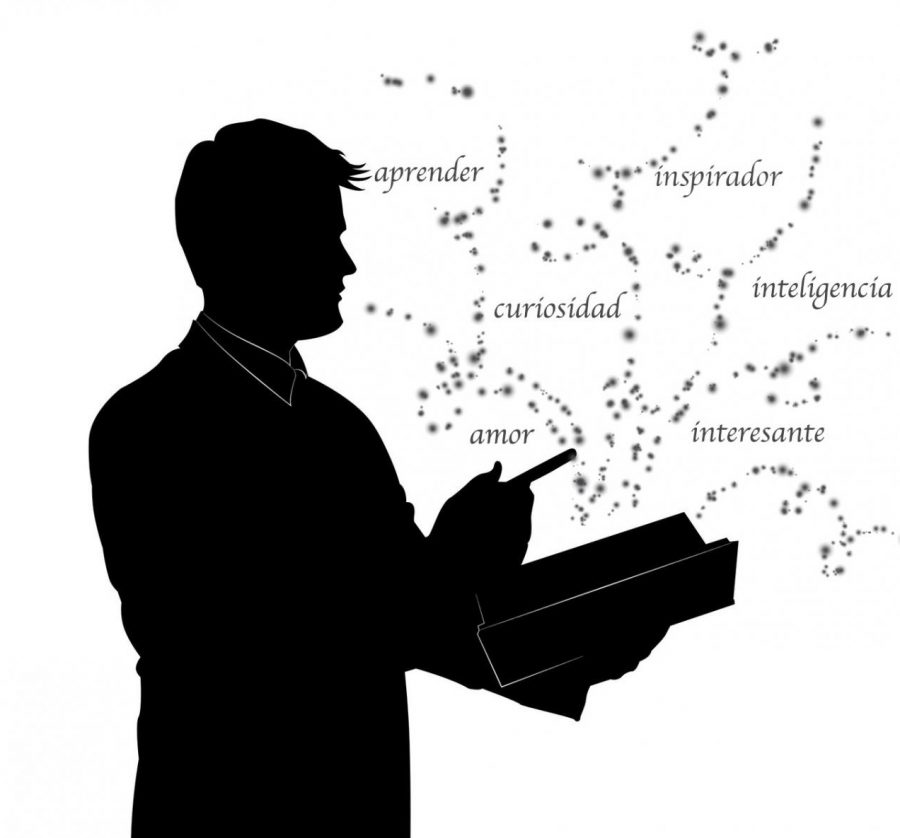 Photo illustration by Sarah Rogers
Christopher RayAlexander knew he wanted to be a professor as soon as he found out what it was.
"I am enamored with the basic idea of being a professor," RayAlexander said. "I want to learn fascinating things and I think everything is fascinating, so I want to learn everything. And it turns out, it's no good to learn anything if you don't share it with someone else."
RayAlexander, an adjunct professor of Spanish, didn't learn the language he teaches until he was 17 years old, and it wasn't until he came to college that he realized he loved it.
Growing up in Lubbock, Texas, RayAlexander said he was around Spanish speakers.
"I didn't speak any Spanish," RayAlexander said. "But I constantly had it around my ear because a lot of my friends were second or third generation Mexican immigrants or the children of Mexican immigrants."
RayAlexander lived in Lubbock until his junior year of high school. From there he briefly moved to Oklahoma before settling in Louisiana. RayAlexander received undergraduate degrees in philosophy and Spanish and a masters in Hispanic studies at Louisiana State University in Baton Rouge, Louisiana.
In 2009, he began working on his Doctorate in Romance Languages and Literature at Johns Hopkins University in Baltimore, Maryland.
RayAlexander came to Evansville when his wife, Assistant Professor of French Abigail RayAlexander, got a job at USI in the French Department. This is his third semester working at USI.
"I came here because they had some teaching for me, and I very much like doing teaching," RayAlexander said. "It's one of my favorite things in the world."
RayAlexander said he wants to give students reasons to care about things that go beyond verbs and adjectives.
"You can learn Spanish in so many ways," RayAlexander said. "But I want you to learn in a way where not only will you be good speaking it, but you'll know, 'man, this is really going to change my life.'"
RayAlexander said learning another language is the easiest way to philosophical enlightenment.  
"What philosophy's trying to teach you all the time, on a basic level, is that all the stuff that you think and all the stuff that you see and all the stuff that you do is not as simple as all that," RayAlexander said. "If you really look into anything hard enough, you're going to see that your first impression probably doesn't really describe the situation."
RayAlexander said philosophy is knowing that everything is strange from the right angle.
"That's why you need to learn a language," RayAlexander said. "Because what you don't know until you learn another language is that you live in so many different worlds every day."
Megan Tenbarge, who took Spanish 490, described RayAlexander's teaching style as eclectic.
"I noticed how energetic he was and how he preferred to have almost all the classes be very discussion based," the senior Spanish major said. "It didn't feel as strict to a topic as a lot of other classes would feel. He just kind of covered anything tangentially related, which was interesting."
"He's very positive," Tenbarge said. "I don't remember him ever getting angry with anybody or getting all that frustrated with people. He was very down on our level."
Tenbarge recommends RayAlexander's classes to anyone who wants a wild ride of a class.
"You will learn very interesting facts," Tenbarge said. "He's very passionate about what he teaches, especially since he does more niche classes.
Liana Hill, a senior business administration and Spanish major, said RayAlexander is very passionate about what he teaches.
"He was one of those teachers that just came in and taught the material," Hill said. "He actually cared about what he was teaching you and wanted you to understand that that was what's going on in the class and that was what was happening and this is what's going on in the world."
Hill, who took RayAlexander's Spanish 308 and 490 classes, said he was very laid-back because  he wants you to feel free to ask questions.
"He encourages you to find something that's interesting to you and then apply it to everything else," Hill said.
Hill said RayAlexander makes you think about the world.
"He makes you be impassioned and take a step back and realize that face value thing aren't what they are," Hill said
RayAlexander will teach a class called Electric Apocalypse!!! next semester focusing on rap, rock, punk rock and hip-hop in Latin America.
RayAlexander said students should think as hard as they could about everything
"Never be embarrassed of thinking," RayAlexander said. "Speak as many languages as you can and never be embarrassed about your mistakes. Love as many people as you can and try to remember that they make mistakes like you do."