Roembke named SGA Chief Justice
Note: Keegan Roembke is an opinion writer for The Shield.
The SGA general assembly voted to appoint senior economics and international studies major Keegan Roembke as the new Chief Justice at their regularly scheduled meeting Thursday.
Roembke, who formerly served as Chief Financial Officer and College of Business Representative, will head the University Court as Chief Justice. He will be  responsible for hearing parking and traffic appeals as well as constitutional questions within the student government.
Roembke said one of his goals in his new position will be better communicating with students about what the requirements are for the appeals process.
"I think the first thing is getting in contact with Public Safety and letting them know that we want to make the appeal process clearer, but also just advertising on myUSI and making flyers around campus, " he said. "It's really dividing when you have public safety officers giving out tickets and then students getting really mad that they got a ticket, but then they try to appeal it and they can't get it appealed because they don't know the appeals process and that just makes them hate the SGA and public safety officers even more."
The Chief Justice will work closely with public safety as part of the appeals process. Roembke said one of the first things he wants to do is meet with Public Safety Director Steve Bequette to better understand the role of public safety in contrast to the new sheriff's deputies that are on campus.
"It's obviously a big change when you have armed deputies on campus as opposed to public safety," he said. "It's just important to get an answer to that quickly."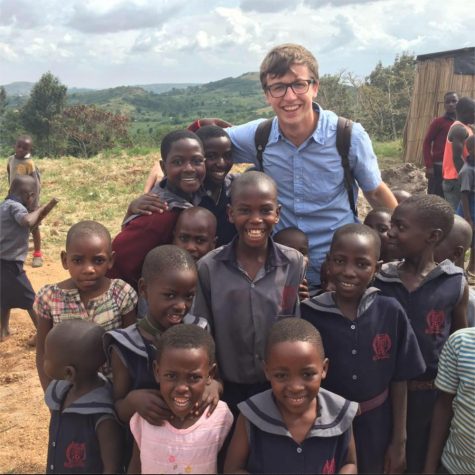 Roembke will also serve as chair of the Election Committee. Most SGA elections run unopposed, and less than 10 percent of the USI student body typically votes.
"I think the voting kind of follows the competitive election and the advertising," he said. "You have to advertise to other organizations. Student Government is a representative body for the students. We need to advertise to these organizations in order to get candidates."
Roembke said once SGA gets more candidates to run in the election before campaigning starts, they can have town halls and debates.
He said the election process will be the biggest challenge in his new role.
"As long as I have been here the only contested election has been the presidency, and there is just not as much enthusiasm as the election goes," he said. "It would benefit USI a lot, but it's not going to be easy to change the mindset about it."
In other SGA business:
SGA meetings have been moved from 4:30 p.m. on Thursday's to 5 p.m. SGA President Brad Flittner said the change was made to work better with people's schedules.
The GPA requirements for executive board positions have been raised from 2.5 to 3.0 and Associate Vice President (AVP) requirements have jumped from 2.25 to 2.8. General Assembly GPA requirements were raised to 2.6.
The name of the Executive Clerk was changed to Chief of Staff.
The general assembly voted to form the Environmental Protection Committee along with an AVP of Environmental Protection (that position has yet to be filled at the time of publication).