'We were all beaming with pride'
Student speaks at national convention to receive scholarship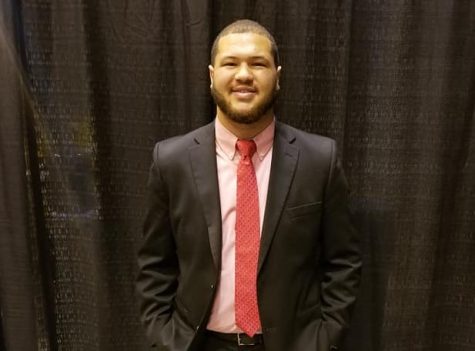 Chills covered Javontay Moss as he watched 700 people stand from their seats applauding his speech.
The junior communications major was asked to prepare a speech for the APRO National Convention in St. Louis, telling how the scholarship he received through APRO changed the direction of his life.
APRO is a rent-to-own industry that allows individuals who cannot afford necessary appliances to rent them for a small sum each month until they can buy them.
Moss spoke on how the scholarship helped him financially, spiritually, socially, academically and relationally.
Moss has received a scholarship from APRO for the last three years.
"If I hadn't received that money then I would have gone to a community college, and they don't have opportunities like USI has to get involved," Moss said. "I had opportunities to be an orientation leader, a student ambassador and then also a resident assistant this year. The scholarship gave me those opportunities I never would have gotten if I didn't come here."
By being able to move away, Moss also developed a closer relationship with his family.
"I appreciate having longer conversations and spending quality time together," Moss said. "Before I left, I was always busy with friends, but now when I go home I don't want to see other people. I just want to spend time with my family and see them."  
Moss came to college undecided, changed his major to elementary education, and finally decided on communications studies. Moss said he never would have felt the freedom to explore so many options without the financial stability the scholarship gave.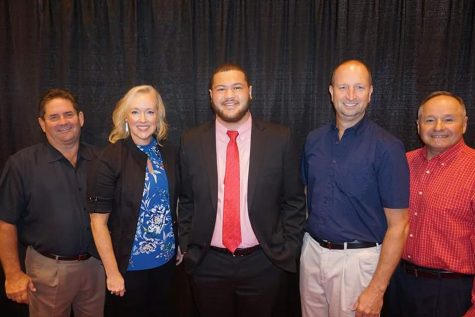 David Keen has been mentoring Moss for the last 14 years.
Keen works in the human resources department of Rent One, a smaller subset of the rent-to-own industry. It was through Keen that Moss learned about the scholarship.
"I met (Moss) when he was 5 or 6 years old," Keen said. "The Mentors for Kids program paired me and (Moss) together, and I have been his mentor ever since."
Keen said the program requires mentors to spend a couple hours a week with their mentees, but Moss quickly become more of a family member than a mentee.
Moss has accompanied Keen to multiple conventions, watching other college students accept the same scholarship he received. Keen said it was only natural that Moss would eventually apply for it.
"The first time (Moss) ever went with me to Washington D.C., he was not very mannerly," Keen said. "To watch him evolve from that to the man he is today and begin opening doors for himself makes me very proud of him."
Keen said he was beaming with pride watching Moss speak at the national convention.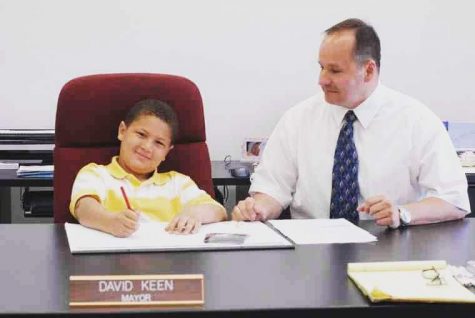 "A lot of times when people get up there, they talk about how good their GPA is and all the things they have accomplished," Keen said. "Moss got up there like a pro and spoke from the heart. His humility humbled us."
Keen said he is especially proud of Moss because he will be the first person in his immediate family to graduate from college.
"If everyone would take the time to mentor one person and show them there is another side to life," Keen said, "this world would be a much better place,"
Moss said he hopes to use his major in ministry someday, but also hopes to mentor kids like he once was because it "changed his life."
"Wherever I go there will always be a mentoring opportunity," Moss said. "If there is not, honestly, I think it would be cool to start up my own."
Leave a Comment