Eagle expeditions: breaking barriers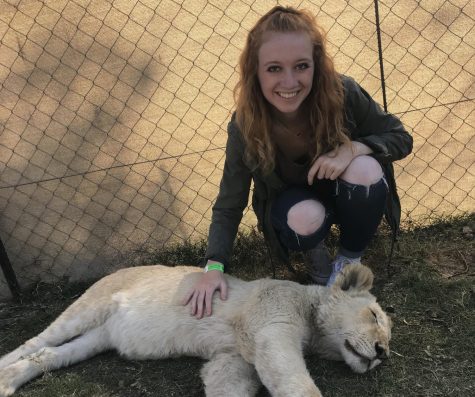 Every week The Shield will feature a student who spent time in another country over the summer. This week, DeeAnna Reed shared about her seven-week trip to Johannesburg, South Africa.
Driving home for Thanksgiving, DeeAnna Reed made a quick detour to the field her dad was harvesting.
The senior business management major knew her dad would be harvesting his last field, which also meant he would be in a good mood.
Reed and her father rode around in silence for a while before she told him she had to ask him about something she wanted to do over the summer.
"You're not going overseas are you?" he asked.
"Yeah," Reed said laughing. "Actually, I am."
Reed spent seven weeks in Johannesburg, South Africa with a team from Campus Outreach.
Campus Outreach is an interdenominational Christian organization that focuses on evangelizing and discipling college students.  
The organization is located on many college campuses around the world, including the University of Witwatersrand in Johannesburg, South Africa.
Campus Outreach Johannesburg partnered with the team of 18 college students from USI, IUPUI, IU and Purdue.
The trip focused on getting to know, loving and serving the students of the University of Witwatersrand.
Reed spent the seven weeks on Sunny Side Hall, knocking on the doors of the residents every day and eventually building relationships with the women who lived there.  
Reed said the first day she walked on the hall, she had no idea what to expect.
"I had never experienced another culture before, and I had never been a minority before, and so my first day on campus I was really, really scared," Reed said. "All I could think of in my mind was I am this super pale, red-headed girl from America, and I'm going into this primarily black women's dorm, and I don't know what they are going to think of me or why I am here."
Reed said despite her nerves, God broke down the barriers between the two cultures.
"When I would knock on their door, they would invite me into their room and just sit down and talk with me for like hours, and I really appreciated that," Reed said. "I had never really experienced that before, so they really taught me a lot about how to love people and genuinely care about them."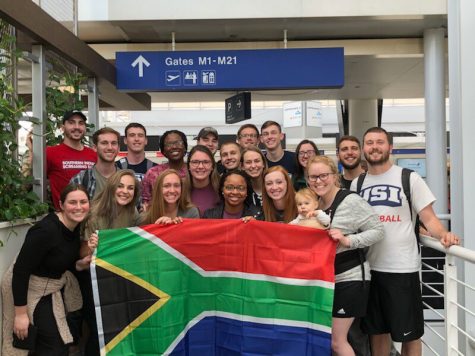 Hannah Samuels, a senior business management and human resources major at IUPUI was Reed's ministry partner.
Samuels and Reed went into the dorms together every day, which quickly united the two in friendship.
The partnership between Reed, a first-time overseas traveler, and Samuels who had spent six months in three different countries, was a good balance of strengths and weaknesses.
"(Reed) does a phenomenal job of transitioning conversation to the gospel," Samuels said. "I feel like I can be awkward, and it seems to come so naturally to her. When I didn't know what to say, I would look at her and hope something would come out of her mouth."
Samuels said Reed had an ease and calmness about her that never made the conversations seem forced or rushed.
Samuels said the debriefs she had with Reed felt like she was talking with her sister at the end of each day.
"When you're on campus, you can get into dry spells when people don't answer the door and when they are short with you in conversation," Samuels said. "Just having (Reed) there to talk through those emotions and seeing how each other were really doing was really sweet."
Having been on mission trips before, Samuels said she values this trip specifically because she knows the experience wasn't common.
"There are plenty of mission trips out there," Samuels said. "But they focus on building something or being in an orphanage and there is nothing wrong with that, but you miss the people part of that when you don't share the gospel."
Both Samuels and Reed plan to go into ministry after they graduate, and both explained how the trip confirmed that they want to work in college ministry.
"Experiencing full-time ministry on a college campus you get a real intense understanding of the brokenness in our world, particularly with young women who don't know who they are," Samuels said. "Experiencing that can't help but make you passionate about telling them about Jesus."
Reed said if you get the chance to go overseas, take it.
"I'm thankful that I got to go as a college student because I learned things there that I can use right now, and God taught me things and grew me in ways overseas that I never would have grown in the United States," Reed said. "I'm thankful that I got the chance to go when I was 20 years old because if I would have gone when I was like 35 I would have missed those 15 years that I was able to share with other women the things that God has shown me."
Leave a Comment