'Rise' exceeds expectations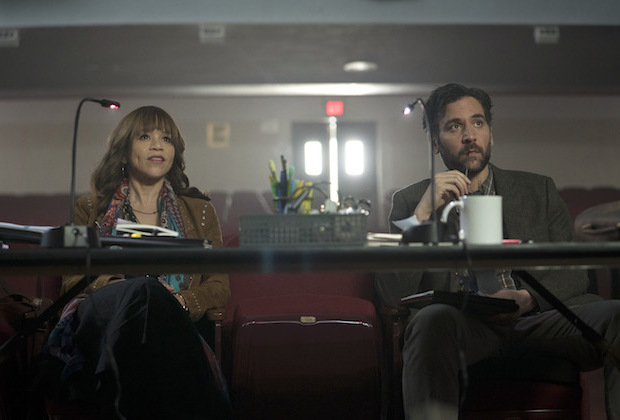 The first episode of the new series "Rise" left many people intrigued and hopeful for the new drama. While many were doubtful as previews gave the pretense of being too similar to many other musical based shows, "Rise" added a fresh, modernized format to the televised idea of high school theatre programs.
Focusing on the despairing English teacher Lou Mazzuchelli (Josh Radnor) and his decision to run the high school theatre department, the first episode covers the beginning chapter of the classical tale of musical versus priority.
Mr. Mazzuchelli soon finds that while he hopes to build something beyond the traditionally limited high school performance and enhance his students lives, he and the performers will have to face many challenges. As in most theatre storylines, problems of funding and the lack of care from school administration are the key adversaries.
The episode has a real time flow and viewers are quickly exposed to the variety of characters.  The characters are really what sets this drama apart from similar productions as each have a refreshing and modernized style built to fit with current audiences. The show focuses mainly on the students and the adults they interaction with.
Many of the characters are given very classic storylines such as the jock, popular girl or befriended misfits. Yet as the episode continues, greater depth is added to each in a way that modernize the old clichés and gives new meaning to their actions.
The students, in particular, are very exposed to viewers as the episode builds each of their social or mental struggles and highlights how their burdens collide with other storylines.
A key piece in musical dramas are the musical numbers. Yet seemingly against the modernized feel of the show, the main song selection is from the musical "Spring Awakening," which the theatre has decided to perform against protest. While this is an older musical, the cast performs their own modern-day style of the musical's songs, increasing tempo and range.
As the first episode closed on an empowering note and audiences were left looking forward to next week, curious to see where the characters will go and knowing there are still many challenges to come.
(4 / 5)
Leave a Comment