'I want students to know more about the foundation'
University to perform second story telling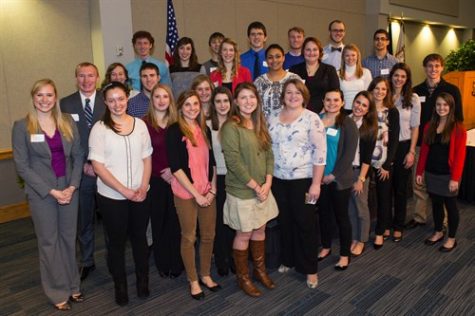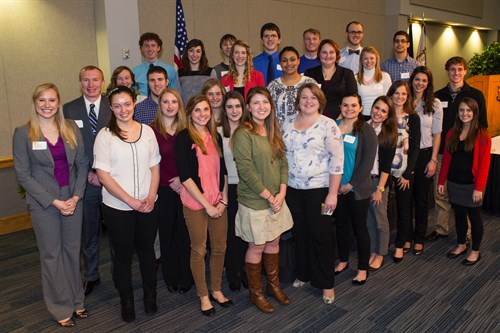 USI photo services
Andrea Gentry said it's really neat to hear the stories of how the university came to be.
"The faculty and the staff during those early years give us what we know about USI culture," the director of development said.
The foundation helps with the university's programs, student and faculty research opportunities and more, and will celebrate its 50th anniversary through 2018.
"It's a way to bring individuals back to this campus," she said. "(It is) a way for students and current employees to learn more about the USI Foundation and to get to know some of those individuals who have been critical in the success of both of those entities."
Unlike the first storytelling which focused on the early days of the university, students and faculty will learn more about the formation of the university's athletics and how it has progressed through the years.
The second storytelling event will take place 12 p.m. April 5 in UC 2217.
Guest speakers include Jane Davis-Brezette, associate professor emerita of physical education, Wayne Boultinghouse, former athletic director and director of development, and Mary Alice Bertram.
Gentry believes the events give the university community the chance to meet past faculty who built some of the academic programs students enjoy, along with learning interesting facts about the USI foundation.
Gentry said she hopes students will learn about the history of the university and the foundation.
"The foundation is able to support USI and its students because of the thoughtful decisions our alumni and friends make to support the university," she said. "We are solely here to support and sustain the mission of the university and the goals of the university."
Gentry said the organization was able to provide 1,905 scholarships for the 2016-2017 school year.
Within this anniversary year, the foundation is working to form a university student advisory board for the foundation to help represent the students within the foundation.
"It will be great for students serving on that board to get to know more about the USI Foundation, to interact with foundation board members, and to take what they learned back to the student body and create more awareness to the foundation," said Gentry
The anniversary committee is planning many other activities throughout 2018 including more storytelling events.
"We're hoping that it brings awareness of the foundation to the campus community," Gentry said. "I want more students to know about the foundation and the good work that we do and our board does to ensure the success of USI students."