'Black Mirror' tamer, but a must-see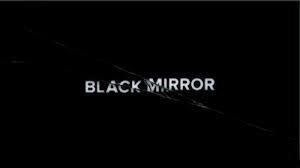 flickr
"Black Mirror" is back, and although it's tamer than past seasons, there are few gems that stand out among its mixed bag of episodes.
The anthology series came out with a fourth season in late December, with six new episodes intended to point out the potential horrors of technology—a black mirror, or a device screen.
In seasons one and two, the series explored darkness at a level I haven't seen in Black Mirror since before Netflix picked it up for season 3.
The dark, twisted, oh-my-god-they-just-did-that, moments are what got me hooked onto "Black Mirror" in the first place, and I'm a little disappointed there are none of those types of episodes in season four.
However, Netflix has definitely made "Black Mirror" more palatable for the general public, and there are genuinely entertaining episodes in season four that do raise interesting questions.
"U.S.S. Callister" starts the season off strong, possibly being my favorite this season. It shows viewers an extreme version of virtual reality gaming gone wrong in the hands of a terrifying villain (Jesse Plemons).
Episode one is followed by two slightly above-average but not super outstanding episodes, "Arkangel" and "Crocodile". Episode four, "Hang the DJ," is reminiscent of the award-winning season 3 episode "San Junipero," feeling much lighter than other "Black Mirror" episodes and focusing on a romance.
Honestly, Episode five, "Metalhead," was kind of a mess.
It felt like the middle part of a movie where you just see the chase scene, but without any of the exposition or real resolution. It's filmed in all black and white, which is interesting stylistically, but the episode substance didn't hold up to the quality of the better installments.
"Black Museum," the final episode, is an interesting anecdotal type of narrative with a twist at the end. It's entertaining, but the concepts of bringing a person back from the dead or a comatose state through technology and torturing someone in the criminal justice system are ideas reminiscent of superior episodes like "Be Right Back" and "White Bear."
I enjoyed "Black Mirror's" newest season, but I can't help but yearn for the times I'd pause an episode and sit back, thinking, "Holy crap. That's messed up."
There were some highs and some lows this time around, but all things considered, the series is a quality TV show I'd say is a must see.
(3 / 5)