Cricket matches to highlight diversity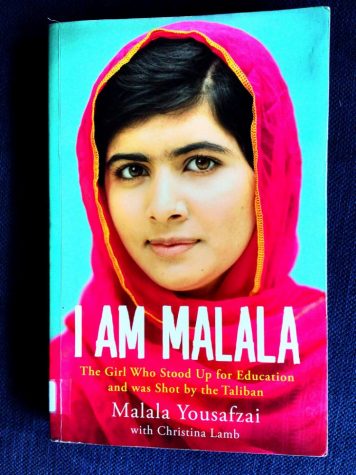 Flicker
At the age of six, Martin Koen learned how to play street cricket in South Africa. He played heavily during the summertime, testing his friendships as games became competitive.
Now a professor teaching a liberal arts UNIV 101 course, Koen said reading the required book "I am Malala" brought back vivid memories.
"It reminded me of my childhood, reading about how Malala played cricket with her brother," the assistant professor of criminal justice said.
Malala Yousafzai, the author of the book, is a Pakistani activist who is now attending her first year of college at Oxford University.
"The book showed how important cricket was to (Malala,)" Koen said. "If it wasn't important to her, she wouldn't have mentioned it."
After reading the book, Koen spoke to Michael Dixon, associate liberal arts dean, about playing cricket with his single UNIV 101 class.
"(Dixon) said let's kick it up a notch," Koen said. He and Dixon began preparing for Cricket on the Quad, scheduled for October 20.
Koen will teach the liberal arts UNIV 101 students as well as anyone passing by the basics of cricket on the university quad.
"I would say cricket is easy to learn," Koen said. "The best way to learn is just to play."
He'll provide all of the equipment, and Sodexo will cater international foods.
"The UNIV class emphasizes diversity," Koen said. "The more educated you are, the better you'll be."
He said too often, people only think of Malala's home and surrounding areas as breeding grounds for terrorism.
"They're regular people just like us," Koen said. "I hope this experience helps (students) learn more and make better decisions."
Dixon said he's looking forward to the event and has enjoyed planning with Koen.
"We started over the summer, and we want as much involvement as possible," he said. "There are 270 students currently enrolled in (liberal arts) UNIV 101. If we got just half of them out there, I'd be over the moon."
Dixon said the selection of the book "I Am Malala" for the liberal arts students was part of the college's effort to focus on diversity.
"It talks about education and access to education," he said. "Malala is a first-year freshman. These are first-year freshmen. They're peers in that regard."
Dixon said although Malala's background is much different from most university students, he hopes the students will see their similarities to her and be open to diversity.
"Everyone has challenges," he said. "This is about how we overcome those challenges."