Speaker addresses racism in America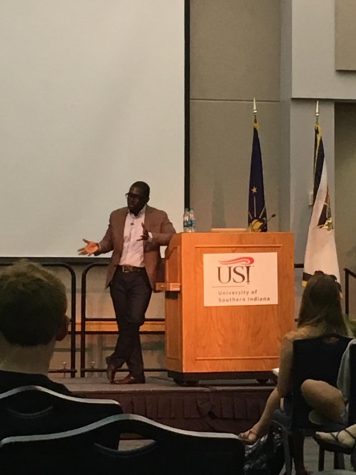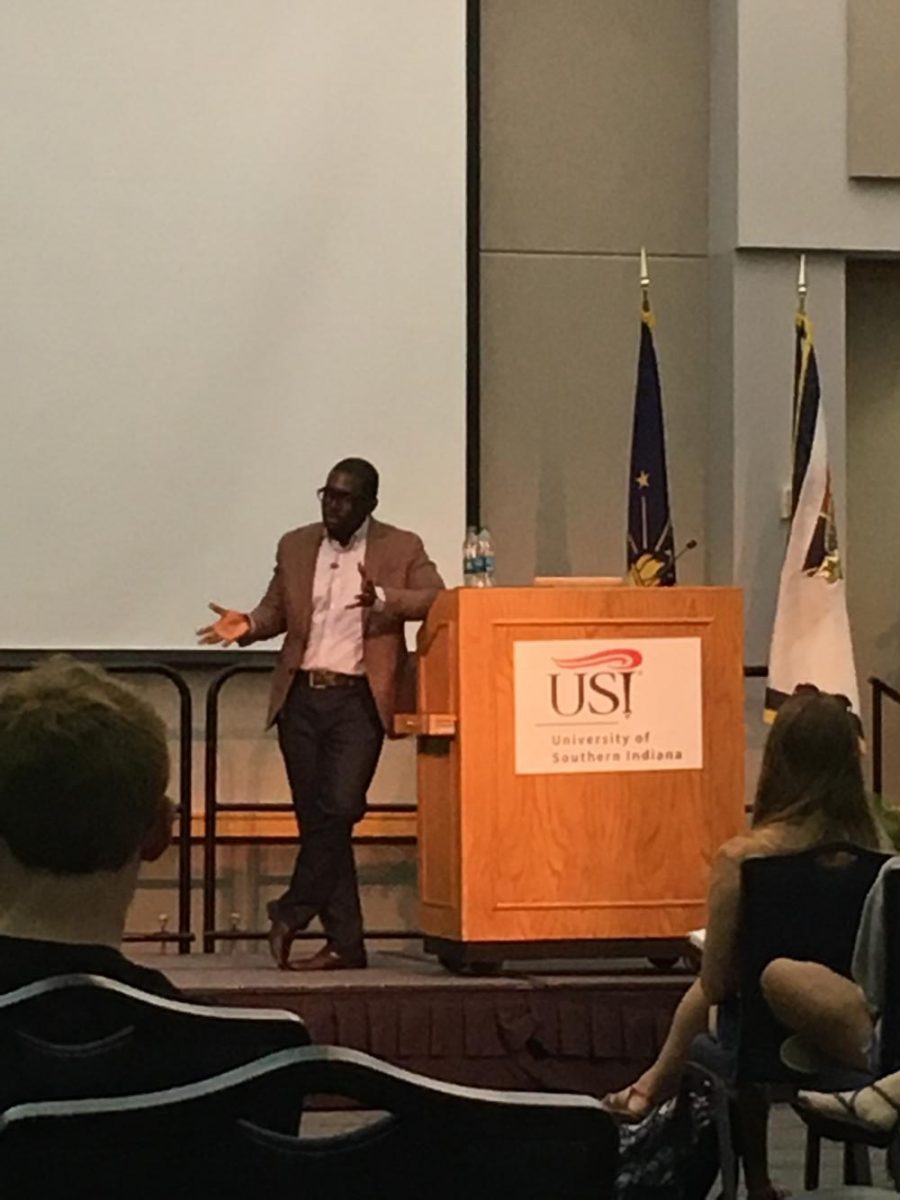 Jamelle Bouie, a political analyst for CBS News and chief political correspondent for Slate Magazine, spoke to students, faculty, and staff about the current state of race relations in the United States and how this state came to be Wednesday night.
In his presentation, titled "America, Redeemed," Bouie discussed recent events such as the incident in Charlottesville, Virginia and the historical context of events similar to that. He began by asking a question Americans have been wondering: where did this racism begin?
Bouie spoke about the history of America's racism, not only towards African Americans, but Hispanic, Asian, and other races as well. He drew a clear path full of ups and downs from the Civil War to the present day. He noted how current events mirror those of the Reconstruction and how the current presidential administration is contributing to the state of race relations.
Bouie stated that he had been following the news and current events for work and felt that he wanted to write more about them, especially Charlottesville.
"I'm from Charlottesville," Bouie said. "So that was literally in my backyard."
He said he based this presentation off of some of his older work, but wanted to make this response to the events in Charlottesville. He said he was extremely happy to be able to speak at USI in such a relaxed atmosphere.
"Talking about race is hard, and it is important to have forums where (the discussion) is taken seriously, but also where people are open to talking. Kat Seinsche, a former exchange student from Germany said she thought the event looked interesting.  
Seinsche said because she is studying social justice she is incredibly interested in the social nature of discrimination and racism all over the world. "I think it is very important to know your own history," Seinsche said. "Like he said, it seems like an upward curve, but there are ups and downs."
Parker Hart attended the event for extra credit in his political and legal philosophy class.
"The images of the riots in Charlottesville really stuck in my mind," the philosophy and theatre major said. "I really enjoyed the talk. It was nice to hear a refreshing perspective on the weird world we're living in."
Leave a Comment