'Love Never Dies' fails to surpass predecessor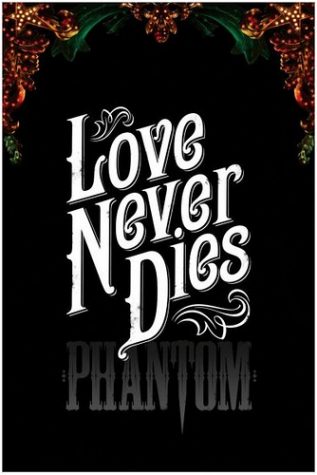 Andy Roberts
"The Phantom of the Opera" is perhaps one of the most prominent musicals to ever be written.
The tale of a disfigured musical genius living in the labyrinths beneath the Opera Garnier with an obsession for a beautiful soprano has entranced audiences across the globe with its heartbreaking story and unforgettable music.
Having originally opened in 1986 after a few years of being plotted out and written, Andrew Lloyd Webber's musical is currently the longest-running show on Broadway, being staged 12,000 times over 28 years.
With the original ending and tremendous amount of success the show has received since its initial release, it is no surprise that Andrew Lloyd Webber wanted to create a sequel. In fact, he had been planning the sequel since 1990 but did not start writing the music for it until 2007.
Three years later in 2010, the sequel titled "Love Never Dies" was released.
Although "Love Never Dies" opened over seven years ago, it fails to reach as many ears as its predecessor due to its failure to surpass it or to even climb to the same level. "Love Never Dies" is essentially the sequel to "The Phantom of the Opera," however Webber has stated that "it's a stand-alone piece," then later admitted "clearly it is a sequel, but I really do not believe that you have to have seen the original to understand it".
However, without seeing the original "Love Never Dies" would not be as reminiscent or enjoyable with the return of favorite characters and references to songs from the predecessor.
But at the same time, the main problem with the sequel includes the abnormal behavior of the characters.
The characters acted so out-of-character that the sequel felt more like a fanfiction than a continuation of the story. Some events that took place within the sequel did not even match up with the decisions that laid the groundwork for the ending of the original. If anything, the sequel serves as a what if for fans of the predecessor.
It cannot be denied Webber's music is truly phenomenal.
Even if the sequel's plot isn't fantastic, the music is quite enjoyable and a pleasure to indulge in. "Love Never Dies" may feel like a fan-made story, but its music does not disappoint in the slightest with its entrancing and seductive operetta tunes.
Although it will never be as astounding as the original, "Love Never Dies", it is worth listening to if you are a fan of Andrew Lloyd Webber or "The Phantom of the Opera."
(3 / 5)