Day of Silence to promote bullying awareness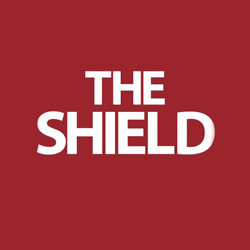 After a short hiatus from the university, the national Day of Silence has returned.
After a three year absence, the Day of Silence, which intends to bring awareness to the "silencing" effects of anti-LGBT bullying, will be held in Carter Hall Wednesday April 19 from 7-9 p.m.
The event is sponsored by the Sexuality and Gender Alliance (SAGA) and the Students For Gender Violence Awareness (SFGVA). The two new organizations have teamed up to collect artwork and art donations from students and community members for a silent auction that will express LGBT bullying.
The variety of artwork will include digital prints, paintings and drawings.
"We are also wanting to open the mic up to students as well if they want to tell their stories," SAGA President Kayla Dick said. "A lot of times they might have stories to tell from their high school years, and this can be a platform for them to express themselves."
According to the Center for Disease Control, LGBT youth are four times more likely to commit suicide than straight youth.
Dick, a junior psychology major, said people usually only recognize the Day of Silence from the people who wear duct tape over their mouth all day.
"That's really all people know about Day of Silence, and even back in highschool I don't think I knew what Day of Silence was, so we are really trying to remind people why we are having Day of Silence," she said.
Dick said SAGA planned on having a speaker for the event but was not able to get one.
National Day of Silence is actually April 21, but Dick said she scheduled it Wednesday because they thought not many people would show up for an event on a Friday.
The event is free and open to anyone who wishes to attend, not just university students.
"We hope to raise awareness and we also hope to raise some money for SAGA, which will hopefully raise awareness," SFGVA President Kiara Perkins. "We are also hoping to give people a voice to make them feel heard."
Perkins said the LGBT community is a large focus of their organization, and she hopes to educate people
"People are out there getting murdered as a result of this bullying that seems petty; it seems not important, but it's a societal issue," she said.
Perkins said she is proud of the progress both the organizations have made and she is looking forward to bringing awareness to LGBT bullying.
"After the gay marriage decision by the Supreme Court came out, a lot of people think that LGBT people have won and there is nothing else to fight for or talk about, and there are still a lot of things that need to be done," Dick said. "Bringing awareness about the issues can help these people and being there to support them is something that is really important, and I care about being able to show that USI does support you and we are here for you."
Leave a Comment