Softball stays steady
Team currently on 9-game win steak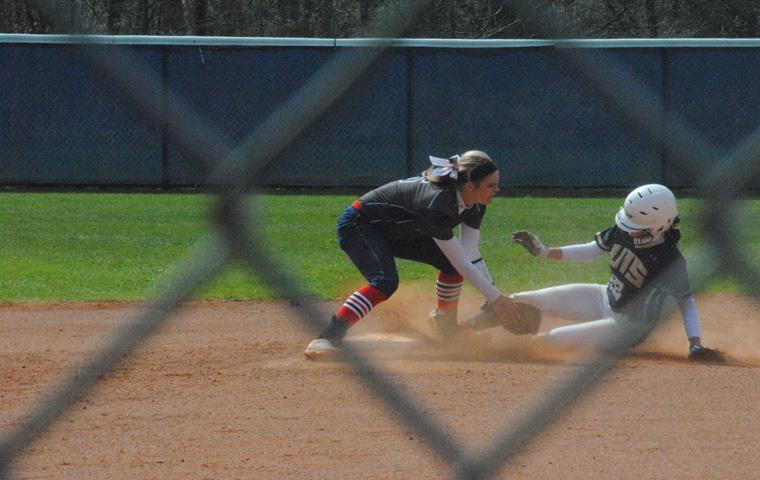 The softball team extended its winning streak to nine games Friday and improved to 17-3 overall after beating the University of Sioux Falls 9-0 and Northern State University 6-1.
USI went 10-2 in Florida playing in the Spring Games, which is an opportunity for college softball teams from across the country to play against each other. This year, the games went from March 4 until March 10.
"We had some games that we ran away with and some where we were behind and had to fight our way back," USI head coach Sue Kunkle said. "I think we have a lot of character and grit and I think that's what's pulling us through."
Kunkle said she believes the team was solid on offensive and defensive, but they left too many runners on base, and that's not something they will be able to get away with in big games.
"You can't do that against conference teams because everyone is good," Kunkle said. "There is no weak team in the GLVC."
Kunkle said she thinks this team can go as far as they want to because of how badly they want to win and how hard they've been working to improve.
"They would duct tape a body part back on just to get back on the field," she said.
One of the players that has made some of the most significant improvements is sophomore second basewoman, Claire Johnson.
Her batting average is up from .182 last season to .386 this season. She also has more hits, triples and RBIs, and her slugging percentage has more than doubled from last season. Johnson has also been awarded GLVC softball player of the week this season.
"My teammates have been doing really well, so they help me push myself to be better. We've been putting in a lot of extra time this year," Johnson said. "There's been more commitment this year [to softball]."
Johnson said she still needs to work on finishing at the plate and scoring runners when they're in scoring positions.
She said this year has gone a lot better than last year, and she's looking forward to the rest of the season.
Freshmen pitcher Jennifer Leonhardt, who picked up her eighth win against Northern State, is now 8-1 on the season and leads the team with a 1.74 ERA.
Leonhardt said there's a big adjustment from high school softball to collegiate softball, especially when it comes to time management and the amount of dedication the game requires.
"I know as we go into conference play there will be situations where I won't be able to walk people, and I'll have to do my job as a pitcher," Leonhardt said. "It's a matter of putting in the time, and executing and hitting spots will be a big part of the game."
Up next for No. 16 USI is a doubleheader against William Jewell College Saturday at the USI softball field.
The team was supposed to play two games against Kentucky Wesleyan College Wednesday, but those games are scheduled for March 29 now due to unusually cold temperatures.