Men's basketball heads into conference play 12-0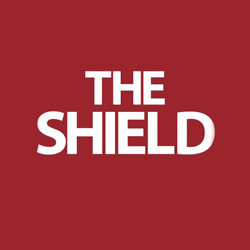 The USI men's basketball team played its last non-conference game of the season and came away with a 122-59 win over Bluefield State College.
The team was fueled by double-figure scoring from eight players including senior Jeril Taylor who ended the night with a triple-double.
Assistant Coach Kevin Gant said Taylor has been scoring and rebounding for the team all year, but tonight he found his teammates.
"He was playing at a really good pace," Gant said. "He understood where he could get his teammates the ball and where they could get involved."
Taylor ended the night with 15 points, 15 rebounds and 10 assists which made him only the second player in USI's men's basketball history to earn a triple-double. The last was John Hollinden in 1981.
Taylor earned his 10th assist off of the sixth three from Kyle Aiton, who ended the game 6-7 from the three-point line.
Aiton said his teammates were able to get him in position for some good shots.
"I'm a catch and shoot type of guy," the junior guard said.
Aiton said he was happy he could help Taylor earn his 10th assist.
Aiton added 18 points off the bench, which in total added 69 points for the team.
"That's great for us. That just puts it on film that we have guys who can provide," Gant said. "When other teams are preparing to play against us they have to worry about our bench as well, not just our starters. They can't key in on a couple guys. "
Gant said it's good for confidence too, it helps bench players to know they can come in and make a contribution.
He said Aiton told him after practice that his confidence in his shot felt "weird." Gant's response was for him to just keep shooting.
"If he makes his first one you can bet on him making the next three or four," Gant said. "That's really big for us. Hopefully, he can keep that going."
Now, USI has only GLVC teams on its schedule starting with William Jewell College Thursday at 7:30.
"It's one game at a time," Gant said. "…It's going to be good teams every night so we just have to come out prepared and lock in."
Leave a Comment