USI women's offense falters against Ohio Dominican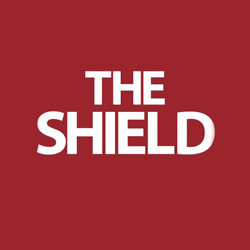 The women's basketball team lost by one point to Ohio Dominican University tonight despite having a 14-point lead during the second quarter.
The third quarter ended with USI scoring just one field goal and its eight other points in free throws.
"That's the game honestly," assistant coach Randa Dallas said. "The whole third quarter was about free throws. They made theirs we didn't make ours."
Dallas said the team fouled too much in the third quarter and every other possession ended up being a free-throw opportunity.
The team had seven of its 22 fouls in the third quarter
"That hurt us a lot," she said.
Both Tanner Marcum and Tasia Brewer fouled out of the game, together contributing nearly half of the team's fouls.
Brewer left the game as the team's second leading scorer with 13 points. She also had two steals.
"Tasia's defense was on point for us. She gave us a spark both offensively and defensively," Dallas said. "She was in tuned to the game."
Dallas said the team would obviously have wanted Brewer on the court to finish out the game, but players fouling out is something the team has to play through.
USI relied on its bench to aid in the game by adding 24 points, double what Ohio Dominican's bench provided.
"Our bench is awesome," Dallas said. "We have players we trust to come off."
While the third-quarter offense wavered, Dallas said there was a momentum shift for Ohio Dominican in the fourth quarter.
With 2:17 left to play in the game USI subbed Randa Harshbarger for Tanner Marcum and the reaction from the USI bench was that its player was not on the court before play resumed, making it a five-on-four game.
"I'm really not the one to complain about refs," Dallas said. "It looked like to us on the sideline that they resumed play without informing us. I didn't hear a whistle. That was a swing in momentum."
The end result was a three-point play for Ohio Dominican which put the team up by two.
"On the bench for us that was catastrophic," Dallas said. "Give us a chance to win the game. Every play is important and we didn't get that play. That was very frustrating for us."
Dallas said she felt the team reacted well and left it up to head coach Rick Stein to ask any questions.
"I think our girls did a great job bouncing back after that," Dallas said. "The girls were very mature."
Next week the team will get back into Great Lakes Valley Conference play with a game against William Jewell College Thursday.
"It's all conference from here on out," Dallas said. "We are going to live and learn right now."
Leave a Comment