'Diversity isn't a weakness'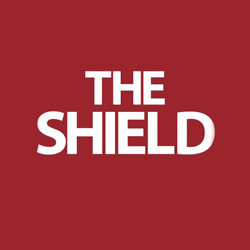 George Takei may have stepped onto the Victory Theatre stage with the Vulcan salute held high, but his speech touched on much more than his years as Lt. Sulu on Star Trek.
Takei used his time as a speaker with the Evansville Diversity Lecture Series Tuesday evening to discuss his childhood spent in a Japanese internment camp, his decision to officially come out as gay and his social activism.
Takei said that after the bombing of Pearl Harbor there was an instant change with how Japanese-Americans were perceived.
"Overnight we were looked at with suspicion…and outright hatred," Takei said, "simply because we looked like the people that bombed Pearl Harbor.
Takei remembers when curfews were passed for Japanese-Americans and when bank accounts were frozen. Shortly after his fifth birthday Takei's parents woke him up early in the morning. That morning he and his family were loaded onto trucks with other Japanese-Americans and transported to internment camps.
"When (my mother) emerged from the house she was carrying our baby sister in one arm, a very heavy duffle bag in the other and tears were streaming down both her cheeks," he said. "I will never forget that horrible morning."
Abigail Suddarth, a university sophomore said the portion of the speech about Takei's childhood really struck her.
"I don't cry because I don't have normally functioning tear ducts," Suddarth said, "but I got close at a certain point. Especially when he was talking about his childhood growing up in Japanese internment camps."
The marketing major said in school she never learned much about internment camps during World War II. She always felt it was brushed aside or discussed with a smaller focus than other topics.
Kate Grudzinski a sophomore political science major said the part that really got to her was when Takei discussed how long he kept his sexuality hidden.
Takei said he knew around 10-years-old that he was "different" from the other boys. Despite this awareness he followed along with other guys his age when it came to dating and talking to girls.
But it was not until 2005 that Takei publically came out after a discussion with his long-term partner and now husband Brad Altman.
"I just can't imagine living like that for so long,"  Grudzinski said.
She said she originally came out to the speech because she is interested in diversity and making sure Evansville is an inclusive city.
I certainly fit into several different groups that are influenced by diversity. It's very close to me.
"Diversity isn't a weakness, it's actually a strength," Grudzinski said. "In southern Indiana, we are kind of close to the Bible Belt, there can be the idea that we are not very inclusive but as a city, we've moved so far and we just keep going."