Gant takes on court experience to the sideline
Kevin Gant is ready to use his experience as an athlete at USI in his new role on the coaching staff.
The new assistant men's basketball coach played for three years under head coach Rodney Watson and said since his graduation in 2012 he had looked into coaching but knew for a long time before that he was interested in working the sideline.
"Ever since I could walk I've been playing with a ball," Gant said. "I started playing competitively around age seven and throughout the years I just noticed I really wanted to get into this part of the game."
Gant said that luckily, after his playing career ended, this has worked out for him and he'd like to keep it going.
Gant said his time as a university player prepared him for coaching.
"Everything about it was great – the winning culture, the way the fans cared about you, the way the other coaches cared about you, just everyone on campus," Gant said. "It was a priority for them to care about student athletes and help those guys grow."
This is part of what influenced his decision to come back and coach.
"Everybody really does want to help each other," he said.
After a short stint as a volunteer coach at the university a few years ago he returned to his high school to coach before Watson contacted him about a possible opening in the staff.
For Gant, the decision to come return to his alma mater in this new capacity was something he and his wife had to agree on, Gant  said.
"We lived in Indianapolis for two years and we have three kids," he said. "So we had to come down and make sure it was the right move for us."
Once they visited campus they knew it would be the right fit. The university had a "coming home feeling," he said.
Gant said fans should know that he is energetic about basketball.
"I'm passionate about it," Gant said. "I'm really looking to help this program to step forward."
He understands the university and the athletic program, Gant said.
"After playing for Coach Watson, I understand what he's trying to do. I understand what the fans want to see," Gant said. "I really hope to just bring some new ideas and some things I've learned over the couple of years I've been gone."
He hopes this can help out in the long run for the group. The team has quite a few new players, but Gant said they have a "good mix of guys" returning.
Getting new players acclimated is a focus of Gant's. He said making sure all of the players have the same goal in mind is important.
"I'm ready to just get started," he said,  "get these guys some knowledge and hopefully help them through some of the growing pains with all of the new players."
About the Writer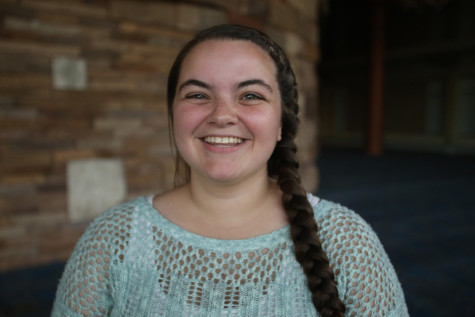 Sarah Loesch, Community Engagement Manager
Sarah Loesch is a senior journalism major with a Spanish minor.