Scott comes back stronger to break record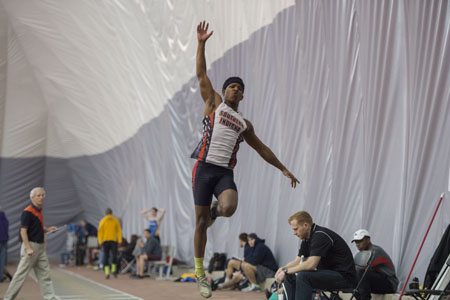 Junior accounting and professional services major Lakeem Scott recently broke the school record in long jump. Scott competes in both jumps and sprints for the track team and after missing a year due to injury returned for the 2015 season. He beat the previous long jump record by eight inches with a jump of 22 feet and five inches.
The Shield– Can you talk about the growth you have seen in yourself this year?
Scott– I have been getting stronger and faster. Last year I tore my ACL. So I've just been working to getting  back in shape and that made me better for this year.
The Shield– How did you feel passing your previous jump record by over a foot?
Scott– It felt pretty good. I could have gone farther, but it felt real good. It shows how hard I have been working to break the record.
The Shield– Do you have a favorite event you compete in?
Scott– The 4×1 relay. I like being the first leg, starting it off and running with my team.
The Shield– What is your preparation like before meets?
Scott– I take an ice bath to get my legs ready.
The Shield– Have you become close with your teammate or coaches?
Scott– My whole team and my coaches. I talk to Coach Hillyard everyday about the meets and what we should and how we should do it. He listens and just helps me out.
The Shield– What do you see in store for yourself for the rest of this track season?
Scott– Breaking the record next meet on Saturday.
The Shield– What do you see in store past this year?
Scott– I will be coming back for my last year more powerful and stronger to do the same thing. Winning nationals.
About the Writer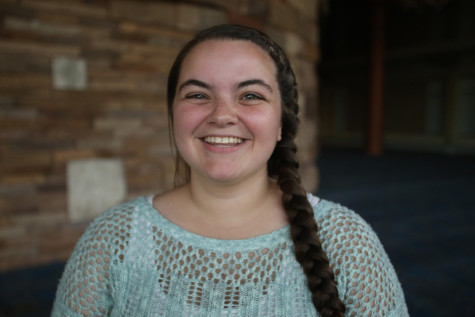 Sarah Loesch, Community Engagement Manager
Sarah Loesch is a senior journalism major with a Spanish minor.