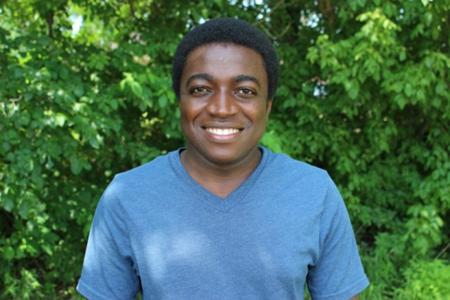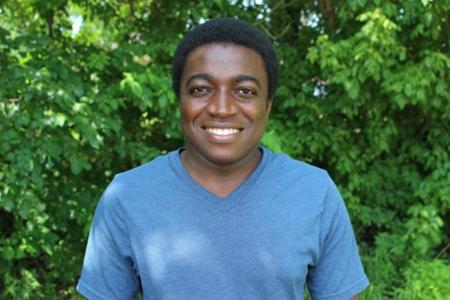 Growing up at an orphanage in Haiti, Judener Fontilus dreamed of coming to the United States for college.
But the sophomore occupational therapy major didn't know he would face financial troubles once he got here.
The Haiti Christian Orphanage, where Fontilus and his older brother Frantz lived, is operated by the Cathedral, an Evansville-based church. The church raised money to bring Frantz to America so he could enroll at USI. A year and a half later in January 2012, Fontilus joined him.
But raising funds for both the orphanage and the Fontilus brothers' education became difficult for the congregation, said Angie Childers, executive director and treasurer of the Cathedral.
By the summer of 2014, the Cathedral could no longer provide continuous financial assistance to Fontilus.
Childers helped Fontilus create a page on GoFundMe, a crowd-sourcing website that allows groups and individuals to fundraise for any personal or organizational cause. Childers said she got to use GoFundMe at a fundraising seminar she attended for the church.
"From the Haiti Earthquake to College" reads the title of Fontilus' page.
The Dean's List student said it was the massive earthquake that struck his country in 2010 that inspired him to go into occupational therapy and pursue his dream of becoming a doctor.
"I volunteered after the earthquake and I realized I really liked helping people, and I liked helping them get better again," Fontilus said. "I knew occupational therapy was one way I could do that."
As of Dec. 2, Fontilus had raised $990 of his $7,000 goal. Fontilus said he's used the money he's received to help pay for books and other educational expenses. He said he's not sure where he will get the money he needs if he isn't able to raise it on GoFundMe.
Childers said the church "will make every effort it can" to help raise additional funds Fontilus may need.
"The congregation is good at raising an emergency $1,000 here and there," Childers said. "But it's difficult to keep raising the amount they need for their tuition."
Fontilus said the International Programs and Services Office has helped him since he arrived at USI, and he receives an honors scholarship, which helps pay for part of his tuition. But it isn't enough.
"USI has been helping me partially, but I owe money to the Bursar's Office, and I still need money to pay for my tuition," Fontilus said.
Since international students aren't residents of Indiana, they are charged the out-of-state tuition rate. It costs an international student $26,622 to attend USI for the 2014-2015 academic year, which includes housing and tuition and does not include personal expenses. A first time international student can expect to pay an additional $600.
Assistant Provost Heidi Gregori-Gahan said the International Programs and Services Office has been working on developing a number of scholarships to support well-qualified students from select regions of the world.
USI currently offers 30 scholarships that grant an international student either free or in-state tuition.
Gregori-Gahan said students must show that they have funding for at least one year in order to obtain a visa to study in the United States.