Ultimate players say frisbee is competitive, physical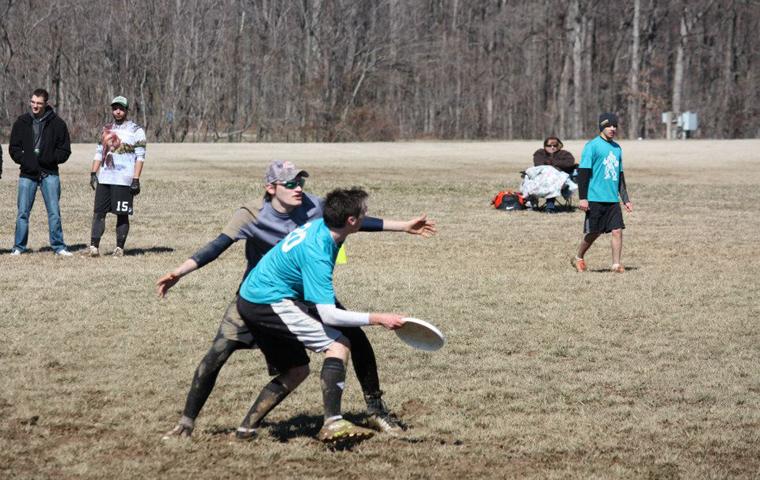 Being a club sport doesn't stop the USI Ultimate Frisbee team from practicing and competing just as hard as the NCAA teams.
Ultimate Frisbee became a club sport on campus in 2002 and has since become one of the most successful clubs at the university.
Such success can be attributed to the three, two-hour practices per week, which are led by co-captains Brian Wilson, a senior engineering major, and Junior Derek Berggren.
The team will hold its second annual fall tournament from 9 a.m. to 4 p.m. Saturday and Sunday at Goebel Soccer Complex. Other teams include Ole Miss, Arkansas and Iowa.
"In the fall, it is kind of like a tune up season and there are no real boundaries for organizations, so anybody can come," Wilson said. "We've got 16 men's teams coming and 7 women's teams coming."
Wilson, who started his own Ultimate team in high school at Evansville North, said the game is unlike any other.
"There's something really neat about playing a season with 20 guys that we get to travel to these tournaments with on the weekends, doing our own thing and doing it with our own money pretty much," he said. "It's just special seeing the team come together and that's what I like about it."
Wilson said anyone who attends the tournament will get to see Ultimate's unique culture.
"There is a competitive side to it, but there are also goofy, interesting aspects," he said. "Our team is growing out mustaches for the tournament and other teams will do stuff like that, (too). Some of our alumni will be playing as well and they'll be wearing jean shorts and everyone does quirky things like that."
Berggren said he wants students to attend to see how different and competitive Ultimate Frisbee really is.
"We spend a lot of hours out at Broadway Fields practicing and you would think you might get tired of the people you're with eventually, but I have never not wanted to be around these guys." Berggren said.
"I think a lot of guys have seen us just out there at Broadway (Complex) practicing because there are always intramural's going on and stuff and they see it, but they don't really know how it's played, or they've played it in their backyards and they've never seen it be competitive or seen what it can really be. I think they would be pretty wowed to come and see a national tournament and to see how competitive and how physical it can be."
As far as transforming the "quirky" club sport into an NCAA sport, he isn't holding his breath, he said.
"I don't think it'll reach that level anytime soon; it's really hard to say," Berggren said. "I know they're making Olympic pushes, but if it ever becomes an NCAA sport, then it'll be a while."