Craft series part three: Bloomington Craft Beer festival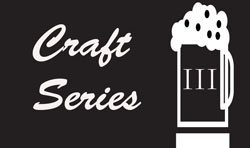 Roberto Campos
April 9, 2014
Four years ago the Brewers of Indiana Guild (BIG), along with the help of Upland Brewing Company, Cutters Brewing Company and Bloomington Brewing Company, decided to create a festival in Southern Indiana that would become known as the Bloomington Craft Beer Festival.
The idea was simple – create a regional festival for people not able to attend BIG's other festivals in Indianapolis.
"Bloomington is a different sort of festival," Executive Director of BIG, Lee Smith said. "Whereas our two Indianapolis (festivals) are large statewide festivals, Bloomington has more of a regional feel, and so it's more of the central and southern Indiana breweries that mostly populate that festival."
The fourth annual Bloomington Craft Beer Festival will be hosted at Woolery Mill on Saturday.
Woolery Mill, where the festival has been held in the past, is a closed limestone mill which provides a different aesthetic than its other Indianapolis festival counter parts: Microbrewers Festival and Winterfest.
"People love the venue. It's a very unique venue," Smith said. "The brewers love it just as much as the festival attendees love it. You could go to 200 beer festivals throughout the country and never find anything like it."
Showcasing over 150 craft beers from over 50 different Indiana microbreweries and some out-of-state breweries, Bloomington was a natural fit to host a festival due to its history and involvement with craft beer.
Bloomington Brewing Company is one of the oldest microbreweries in the state.
"Bloomington has always sort of been a hotbed of craft beer activity. There are a lot of faithful craft beer lovers there," Smith said. "We also had a lot of support from the local brewing community there."
With alcohol being served at the event, safety for attendees is something BIG accounted for. Opposed to the $35 general admission ticket price, people who plan on being sober drivers can purchase tickets for $10.
BIG advocates planning ahead for a safe ride home.
"Providing tickets for designated drivers was a really important policy decision," Smith said. "We encourage all of our attendees to bring a driver or make other transportation arrangements."
Throughout the week leading up to the festival, BIG puts on another event called Bloomington Craft Beer Week. 2014 marks the second year for the craft beer week in which Indiana microbreweries participate in beer and food parings and have their beer available at local restaurants and bars.
On Friday, Tin Man Brewing Company, an Evansville local microbrewery, will give samples of its beer at Players Pub with musical guest Zion Crossroads preforming at the event.
Evansville native Terry Durkin founded Bloomington Craft Beer Week after discussing with Smith ways he could be involved with the Bloomington festival.
"Craft Beer Week is a way for people to make a weekend or an extra day trip to Bloomington. There's certainly plenty to do," Durkin said. "There are many events, especially during the latter part of the week, that multiple breweries are involved in that promote Indiana craft beer."
Tickets for the Bloomington Craft Beer Festival can be purchased online at BIG's website or at Big Red Liquors in Bloomginton. Attendees must be 21 years old.
Tickets for designated drivers can be purchased online or at the festival.