Women's golf faces difficult challenge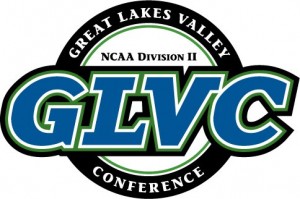 Chris Procacina
February 22, 2014
Any adversity the USI women's golf team looks to face on the courses this year will fail in comparison to what they are already enduring.  Preparation for the season has been a whirlwind of confusion as Head Coach Don Bisesi has been diagnosed with cancer.
"We've had to practice on our own," senior Taylor Merriss said.
The women are doing what they can to stick together in a sport that focuses more on individual outcome rather than the team.
"Pretty much when we text each other, it's all in one big group text. Everyone knows what is going on," said Merriss, who finished 12th in the GLVC tournament last season.
With the High Desert Classic hosted in Las Vegas, Nev., by fellow GLVC member University of Missouri St. Louis soon approaching, the team is looking at the possibility of someone other than their coach accompanying them.
"The AD (Athletic Director) is trying to find someone to help us and our coach may be helping us as well. It's kind of tough right now," Merriss said.
Despite the turmoil, the women maintain that their ultimate goal is still to make it to nationals.
"I feel like this whole season everything is up in the air at this point," sophomore Molly English said.
She plans to follow up her record after a season average of 82.5 strokes-per-round, third best on the team, her freshman year.
"I had a pretty good freshman year, but I'd like to finish this season stronger than I did," English said.
Holly Bumpus, Mariah Richardson, Kori Jacobson and Allison Koester join the team as this year's incoming freshman. The Eagles also have returning sophomore Anastasia Carter.
As a freshman, Carter finished 4th in the GLVC tournament earning all-conference honors.
Senior and Bethel College transfer Kaelyn Lingenfelter will look to finish up her career after earning All-GLVC honors in her first year with USI.
Carter, Ligenfelter and  junior Griffin Glasscock  all managed to earn Academic All-GLVC accolades last season.
The High Desert Classic will take place March 2-3.