Nik Cunningham and Rhonda Wheeler

October 29, 2019
It's getting to that time of year again where students are starting to get used to their roommates and familiar with their habits.  Having roommates can be an amazing experience for students. It gives you a chance to make new friends or meet someone with a different background than yours. Hav...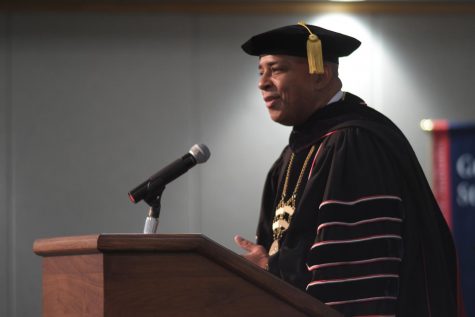 Susanna Fravell and Rhonda Wheeler

October 15, 2019
Faculty and community members gathered in Carter Hall on Oct. 3 for the third annual Faculty Convocation to celebrate faculty accomplishments. The celebration comes as faculty have cited concern for sluggish wages and lacking morale. The ceremony started with keynote speaker Katie Ehlman, professor of gerontology and director of the ...