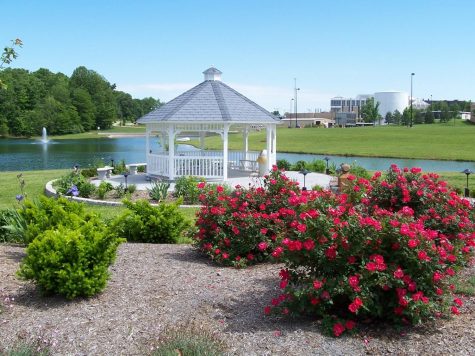 Morgan Murphy, Staff Writer

April 16, 2019
When visiting USI, one of the most noticeable features of the campus is how beautiful it truly is. Around nearly every corner is a different set of vibrant flowers providing a lovely aroma that fills the entire campus. The clean buildings, colorful chalk messages and floral displays create an invit...
Jeana Everhart, Staff Writer

April 17, 2018
Photo courtesy of USI photo services Dark clouds sent down gusts of wind, chilling the 160 students, staff and alumni volunteers gathering around the UC fountain. The cold volunteers were divided into 11 work areas for the annual Spruce Up USI, with tasks of spreading mulch, planting flowers, and more...