Nik Cunningham, Sports Editor

May 7, 2020
What do singing zombies, philosophical debates, blackholes and saxophone playing angel-Satan relationships have in common? The show, "The Midnight Gospel". I was apprehensive when I first started watching this show. I thought it was going to be all about religion. I was going to watch it just fo...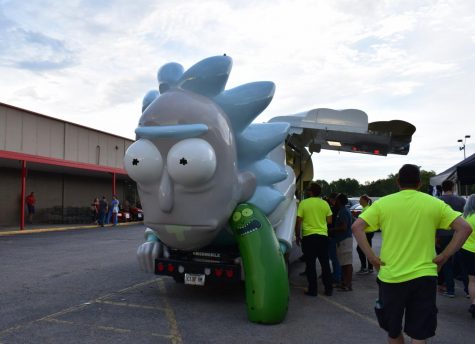 Jeana Everhart, Staff Writer

September 4, 2018
Megan Gilbert waited outside her local comic book store, bursting with excitement.   Further up the line, the Rickmobile was parked in front of her and other "Rick and Morty" fans, filled with exclusive merchandise and comics.   The junior performing arts major never believed she would b...