Maddie Nolan, Staff Writer

September 17, 2019
Evansville is known for the beautiful rolling hills, dense forests, and the Ohio River, but what most people are unaware of is the amount of pollution surrounding the city.  Seven coal-powered plants lie within 30 miles of the city. These so-called "super polluters" produce greenhouse gases a...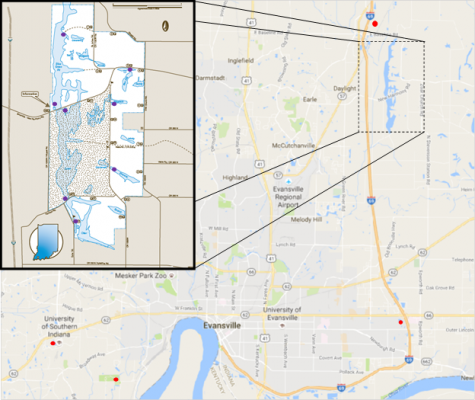 Bowman Clark, News Editor

February 6, 2019
Assistant Professor of Chemistry at USI Brian Bohrer was unsure about the safety of lake water at the Bluegrass Fish and Wildlife Area. According to IN.gov, "The Amaz Coal company began mining operations in October 1973, and ceased operations in 1993." The strip mine eventually filled wit...