University breaks ground on teaching theatre
Jessie Hellmann
August 14, 2012
To build a theatre, you need to brush up on your Shakespeare.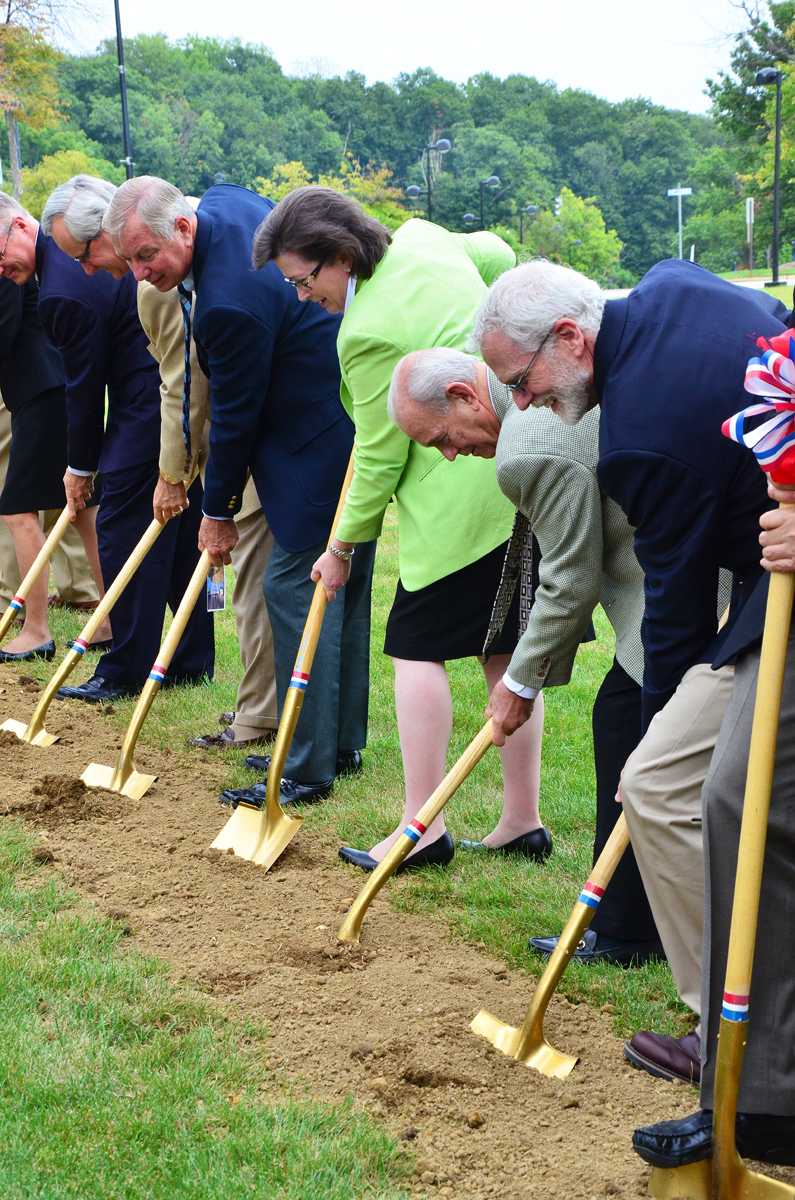 Various members of the University of Southern Indiana community met to break ground on the long awaited $16.7 million teaching theatre Tuesday.

At the ground breaking, Kensington Eck, a 2008 USI theatre major alumni, and her husband, Brandon Eck, a 2010 USI theatre alumni, performed a song and dance number to the song " Brush up on your Shakespeare."

Kensington Eck said she thinks the new teaching theatre will put the theatre students into the spotlight.

"I think the new theatre will put (the students) out there in a way the Mallette hasn't been able to," she said. "The Mallette is a nice space, but it is too small. I think having a great, beautiful spot in the center of campus is going to get students out there, and will really allow the student actors to take a lot of pride in what they presented."



She said she was also surprised about how many people attended the ground breaking.

"We thought it was going to be really small, so we were really encouraged to see so many people who are excited about it. That was awesome – a very unexpected surprise, but a good one," she said.

USI President Linda Bennett said the teaching theatre will encourage creativity and leave a mark on the campus.

"This theatre is going to become an iconic building on this campus," she said to the group of about 300 people , including faculty, theatre students and alumni, that met to break ground for the school's newest project.

"The performing arts are such an important part of the educational experience at USI," Bennett said.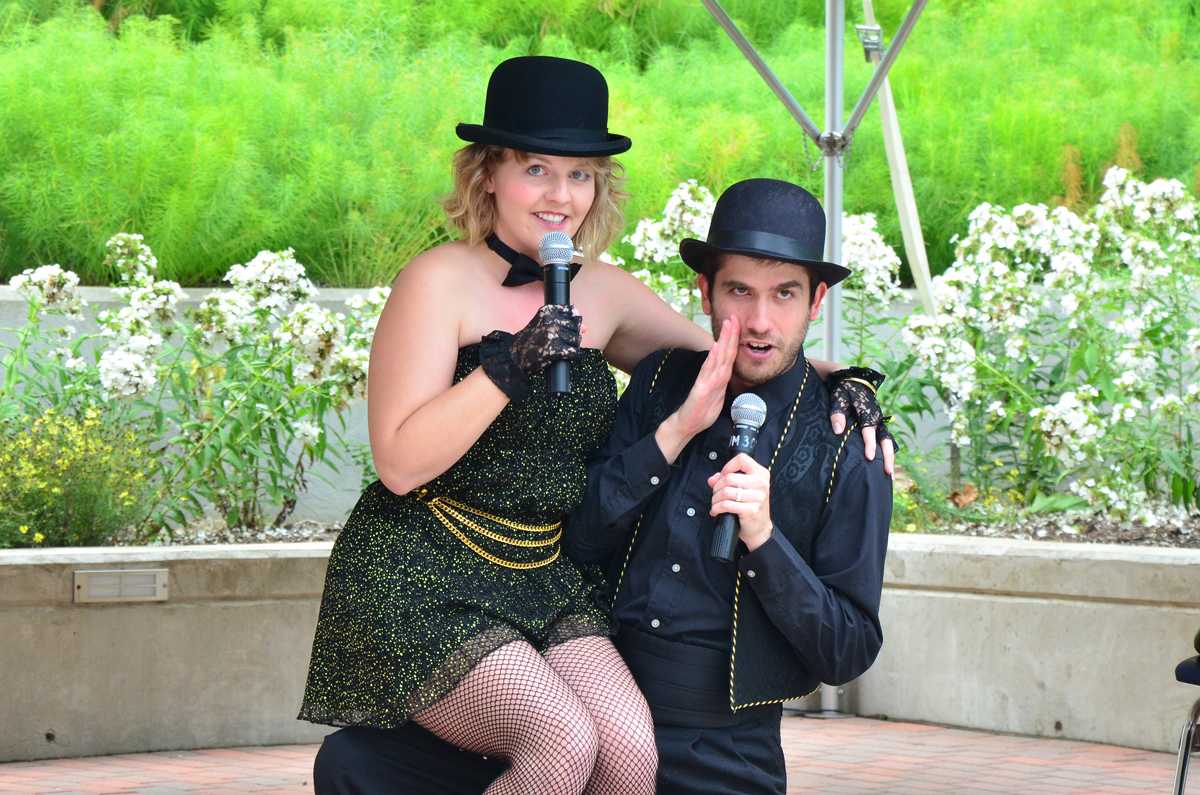 Locally sourced and recycled materials such as limestone, chair legs and clay pipes will be used in the construction, as well as a sound baffle system with acoustic panels created with Toyota Sienna dashboards.
Performing Arts Chair Elliot Wasserman said the teaching theatre will improve the USI environment.
"We stand on the doorstep of a promising future in the performing arts department at USI," Wasserman said. "We're building a space that will prepare students to work in the entertainment world that awaits them."
Board of Trustees Chair Ted Ziemer said the funding for the teaching theatre comes from private grants and university funds.
USI's Theatre Department has experienced some success recently, including being invited to the Kennedy Center American College Festival, and it received "distinguished" degrees of recognition in January.