Board approves tuition decrease
Jessie Hellmann
November 18, 2011
USI cut summer session costs 20 percent per credit hour after approval from the Board of Trustees Nov. 18 moving costs from $193 to $154.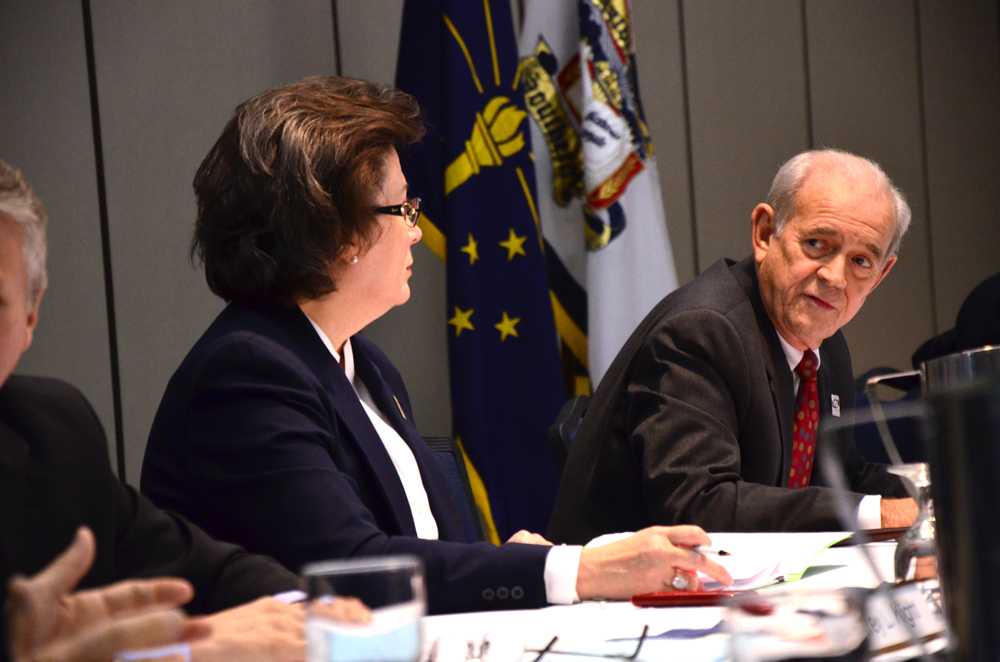 This decision follows a meeting President Linda Bennett had with the State Budget Committee Sept. 9. The commission asked all presidents of four-year universities, including Bennett, to justify tuition increases above the Indiana Commission for Higher Education's recommendations.
The commission recommended a 3 percent increase for USI, but USI increased tuition by 4.5 percent.
USI cut summer costs because it is a tough time for Hoosiers, said Mark Rozewski, Finance and Administration Vice President.
"A discount for some part of (students') college experience is clearly in order," Rozewski said.
If USI decreased fall and spring tuition, it would be a much lower decrease because it would have to spread out over the course of the whole year, Rozewski said.
"It has a bigger impact if you decrease it over the summer," he said.
He hopes the decrease brings increased summer enrollment, and helps students graduate quicker, Rozewski said.
"We also believe very firmly that this can incentify students to shorten their time getting a degree," Rozewski said. "I really do believe, no kidding, that with summer being discounted students would more likely be able to finish sooner."
The decision to cut summer fees spurred from IU's 25 percent summer tuition decrease.
"We looked at what IU did, and we tried to come close to it, and we sort of did," Rozewski said.
IU and USI are not the only schools to decrease summer tuition. Wednesday, Ball State University (BSU) announced an 18 percent tuition decrease, becoming the third Indiana university to reconsider tuition increases.
ISU moved from a 3.5 percent increase to a 1.5 percent increase for the 2012-2013 school year Oct. 14.
During difficult economic times, access to affordable higher education becomes more important, Board of Trustees Chairman Ted Ziemer said.
"We are committed to working with state leaders to help the University of Southern Indiana continue its role in providing opportunity for affordable higher education for all," Ziemer said.
USI cut summer costs despite being the most affordable bachelor degree granting university in the state and in the Midwestern region, Ziemer said.