Greeks had Bieber fever on Friday at a lip-syncing competition to benefit P.A.A.W.S. in a packed Mitchell Auditorium.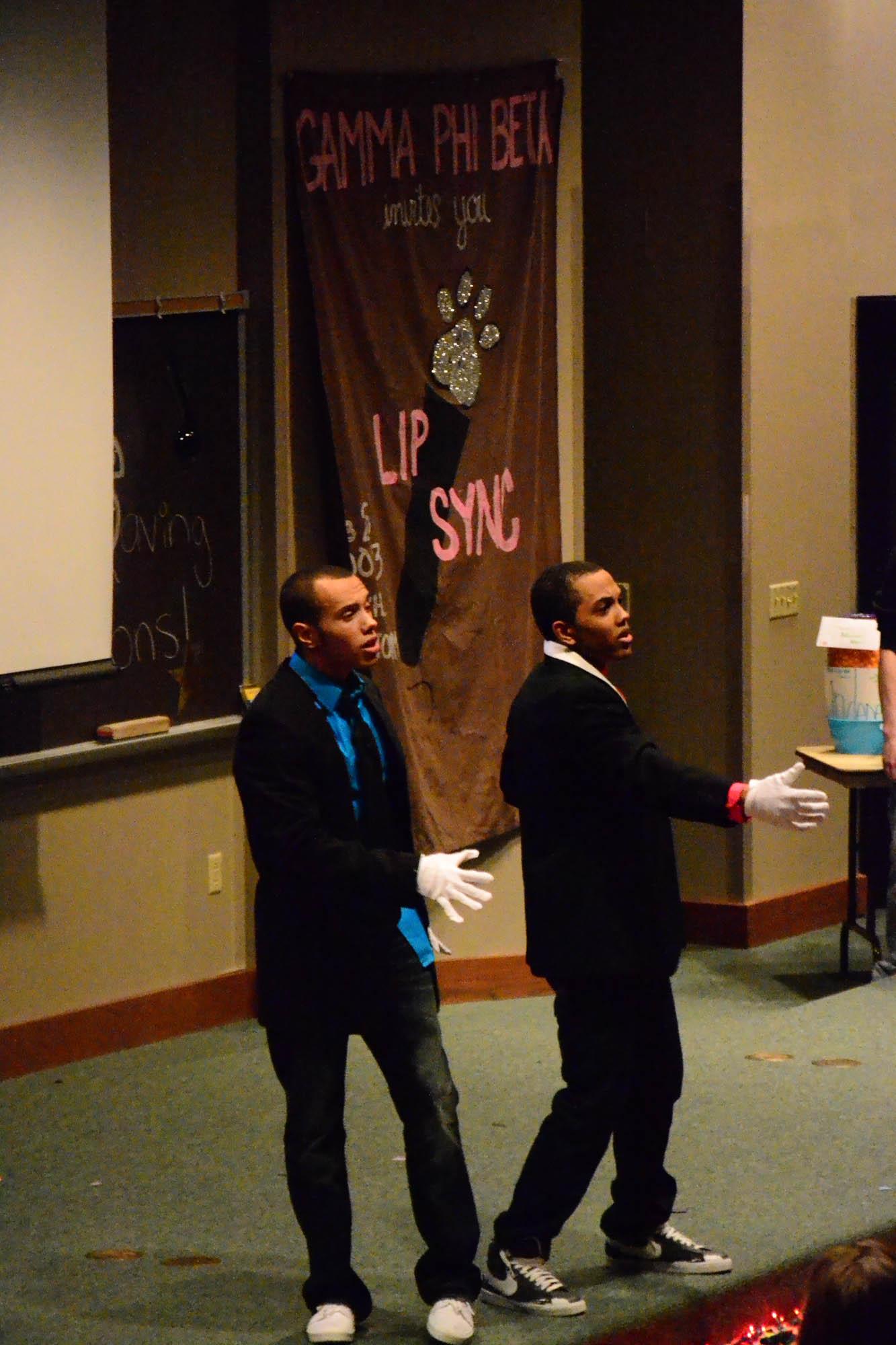 The annual event, organized by Gamma Phi Beta, raised money to benefit Newburgh, Ind. animal rescue organization P.A.A.W.S. (Proving Animals Are Worth Saving).
Costumed students from USI sororities and fraternities danced and sang along to pop hits, while P.A.A.W.S. volunteers entertained the crowd with some of their furry, adoptable friends.
The no-kill animal rescue organization helped over 600 pets find homes last year and paid $90,000 in vet bills for their care, said P.A.A.W.S. volunteer Sherry Meckam.
"We try to save as many cats and dogs as possible each year," Meckam said.
Volunteers, in addition to finding families for pets at weekly adopt-a-thons, serve as foster parents for animals.
"I personally at one point had 14 kittens under 14 days old," Meckam said.
The organization also offers those who can't adopt the opportunity to sponsor a pet or foster a pet.
"We like helping P.A.A.W.S. because we have our own animals, and we know how much we love our own animals ourselves," said Chrissy Harris, the event's emcee and member of Gamma Phi Beta.
The sorority's charity work for P.A.A.W.S. was one of the things that attracted her to joining the USI chapter, said sophomore Whitney Brown, Gamma Phi Beta's philanthropy chairwoman.
"I really like what they do for the organization and the locals," Brown said.  "It's a great event."
All the proceeds from the contest's $3 per person admission fee are donated to P.A.A.W.S.
In the end, the boys of Alpha Sigma Phi won bragging rights with their shirtless boy band medley.
Though students performed to a variety of different soundtracks, it didn't escape event judge and assistant director of Student Development David Duval's notice that Greeks seemed to favor Justin Bieber impersonations.
"I think I've had enough Justin Bieber to last a lifetime," he said.
P.A.A.W.S. adopt-a-thons take place at PetSmart on Burkhardt Road Saturdays from 11 a.m. to 4 p.m. and Sundays from 1 p.m. to 4 p.m.
For more information, visit www.paaws.org.