Ipanema band brings flavor to Columbus Day
In Carter Hall on Oct. 12, an Ipanema band had a concert to commemorate Columbus Day.


Consisting of five members: a lead singer, keyboardist, drummer, guitarist and conga drums, the band played Bossa Nova to Samba and incorporated all types of Brazilian music.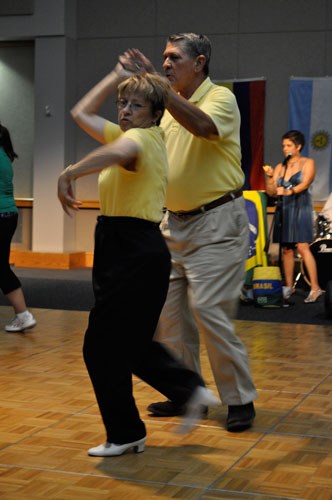 There was also a dancer, who looked like she came straight from Carnivale, a celebration a lot like Mardi Gras, but lasts longer. She captivated the audience's attention with fast paced dancing and her flashy costume.
The majority of the band, including the dancer, were natives to Brazil, except the lead singer, who was American. The concert lasted only an hour, but by they time it was over I was pouring sweat and a bit exhausted.
Brazilian music isn't something one can just sit and listen to. The rhythm and the instruments make one want to dance the night away.
The band encouraged the audience to participate and at first it was like pulling teeth to get people out of their shells and into the music.
After the first couple started dancing it seemed people were comfortable enough to join.
I started a conga line that gradually gained the whole room into it including the lead singer.
The entire concert was upbeat, except for a couple songs, and the majority of them were sung in Portuguese, a native language in Brazil.
There was also a sweet elderly couple that danced to "The Girl From Ipanema." A Bossa Nova classic, and one of my favorite songs. They definitely had some nice moves.
The concert came to a close with a samba, a very upbeat style of song and dance.
The elderly couple, Carol and Larry Garbo had been dancing together since the Sixties. The Garbos danced professionally in Germany for sometime.
Originating from Greyville, Ind., they've been married for 46 years. According to the Garbos, dancing has helped their marriage last as long as it has.