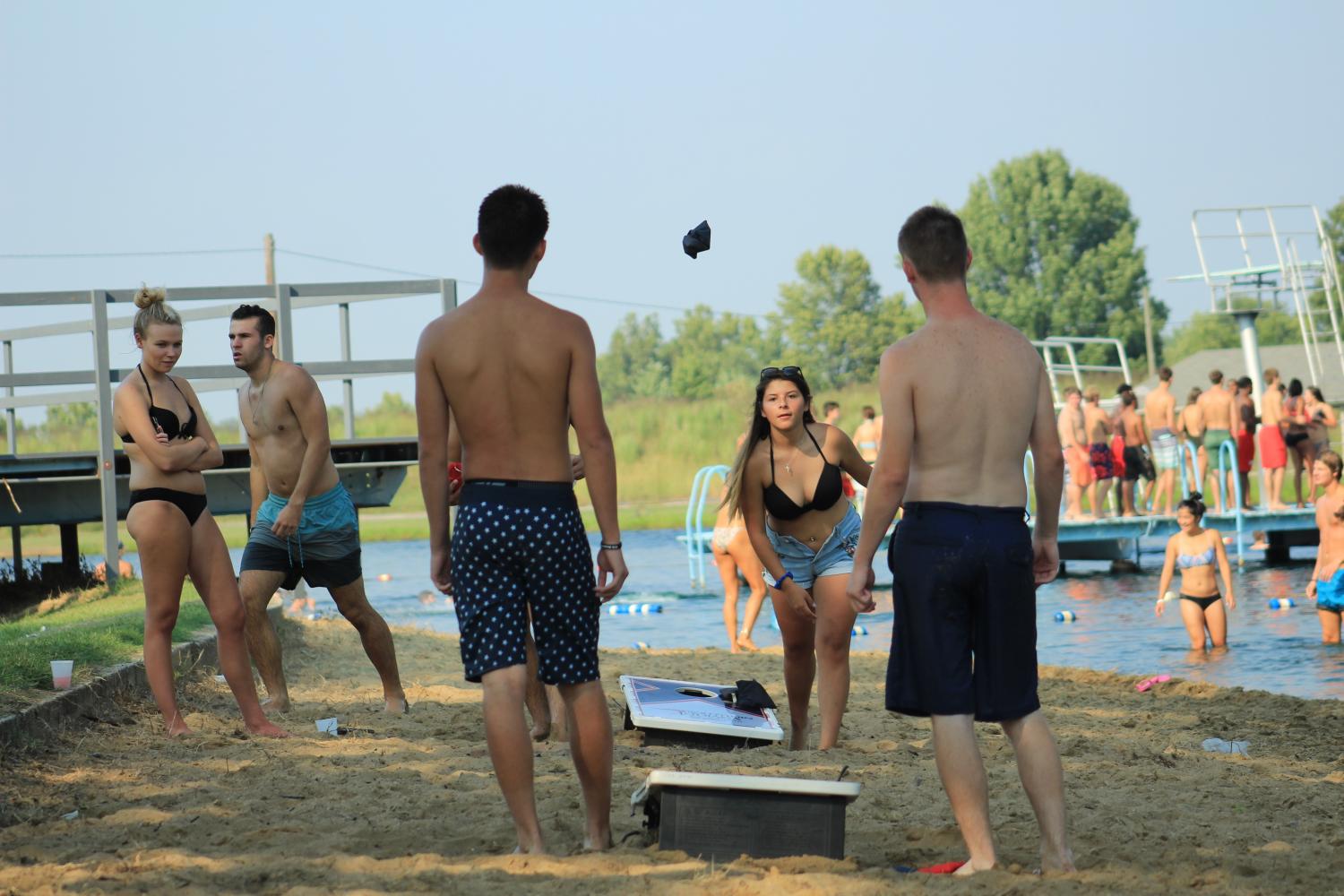 Jalon Dowell
One of the things I missed most about campus was being around my friends. 
Even though we're back on campus, we should still practice social distancing whenever possible. 
Some fun things you can do with your friends, while maintaining a distance of at least six feet, can be something like playing tennis. USI has tennis courts right behind Parking Lot C, close to the Screaming Eagles Arena.
Another thing students can do is play a round of cornhole. They don't have to necessarily be good. Students can have a fun time with their friends.
If you miss seeing your friends, but aren't a huge fan of social media, you could try Marco Polo. People can take videos and send them to friends. The videos can be stored. The app also offers group or one-on-one conversations. 
Students who live in housing aren't allowed to have guests right now. They can still manage to have a movie night. Netflix Party will synchronize videos so a group of people can watch it together. 
You can still see your friends face-to-face, you can walk along the trails and stay six feet apart.
Students can still grab a cup of coffee from Starbucks together. As long as they can keep their distance, everyone can see friends and grab their favorite drink. 
On nice days, hammocking on campus isn't uncommon. Not only is it relaxing, but friends can be nearby while you read a book or do your homework.
We've been away from campus for five months. During that time, most of us couldn't see our friends or really anyone out of our family. We're all glad to be back. Let's continue to practice social distancing when possible so we can stay. 
Stay safe, take care of yourself and remember to still have fun in this new normal.