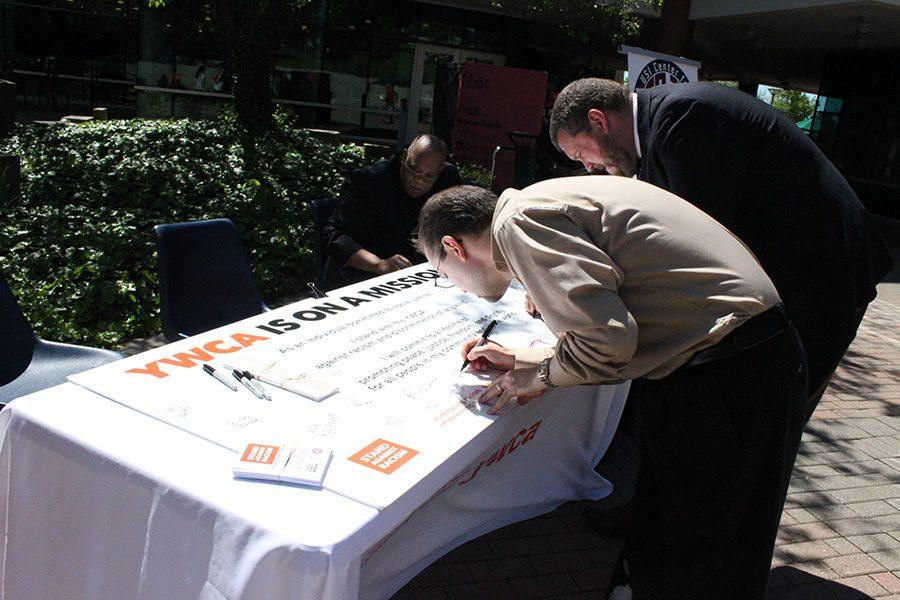 Jessica Stallings
The Counseling Center is the place to go when you're anxious, depressed, or just stressed, but with the campus shutdown and the counselors distant, stress is running high for many students.
Thomas Longwell, director of the Counseling Center, said it's OK to feel stressed about this pandemic.
"Regardless of whether you struggle with mental health concerns, whether you struggle with anxiety with depression, you could be the most psychologically healthy person in this world and still struggle with social distancing," Longwell said.
Human beings are social creatures and need social interaction. Longwell said as long as people are following the CDC guidelines, people can still be social. 
Longwell recommends going for walks, picking up a hobby and talking to neighbors. He recommends making a connection with yourself and others whenever you can. 
He said just because we have to keep our distance physically, doesn't mean that we have to sacrifice our own mental health. It's good to make habits and try to make things as normal as possible.
"It's OKto be anxious," he said. "When we have students struggling, and they are out here, they're anxious about something and then I'll learn about what's going on in their life. Of course, they're anxious, because I would be too."
He said it's a scary time, and yet the fear of the unknown or of what comes next doesn't have to rule our lives while we're all stuck with ourselves, because we all have each other.
Telehealth counseling is now available through the Counseling Center, though students must live in Indiana or Kentucky to receive the service. Students should contact their counselor to access the service.
A person can gather their friends and have a movie night over Zoom or can go over to a neighbor's house and talk from different sides of a driveway.
"What I encourage people to do is, first and foremost to know you can be anxious, and yet also allow yourself to be okay," Longwell said. "During this time, those things we think of them as opposites, but they don't have to be."
It's OKto be anxious, but it doesn't mean to stop living. It means there are some major changes and to have fun with it.