Photo courtesy of African Cultures Club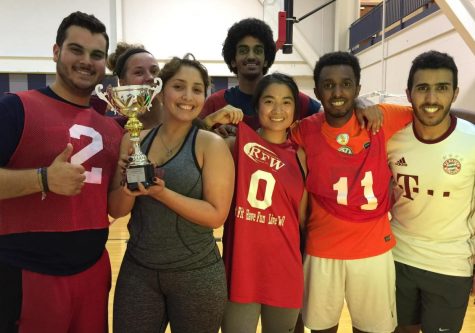 Groups of students clad in jerseys waited patiently as they were grouped into seven teams, divided by continent.
Freshman Abi Garner played for the team Europe. The studio art major said she chose the team along with her friend Nihat Onur, who is an international student from Germany.
Garner and Onur participated in the African Cultures Club Futsal Soccer Tournament Thursday evening.
Garner said she has enjoyed soccer for years, playing in grade school and middle school. She said it's a group sport so everyone does it together and it's a fun time.
"It gives students a chance to meet new people and new friends," Garner said. "College can be very lonely. If you're here from a different country or city, you don't know anybody. Doing this brings people together so they aren't lonely."
Garner said the tournament also teaches students unity.
"It brings everyone together. USI is a giving college," Garner said. "They care about their students and the people on campus, including the people who aren't at USI, but just here to visit. We all get the chance to meet new people."
Robert Manyoni said one of the most prominent sports in the African Cultures Club is soccer. He said they just wanted to bring people together.
The sophomore biology major said with students' schedules balancing studying, work and all other stressors college brings, it's hard to meet people and relax. Events like the soccer tournament provide the opportunity to bring students together where they can interact and make new friends.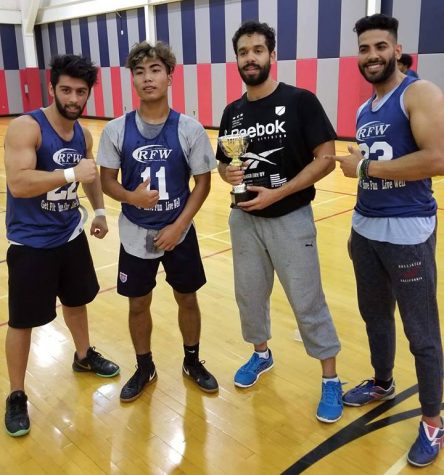 "Sports are that thing that bring people closer," Manyoni said. "The interaction people do while they are playing is different from how people interact in normal life. There's a kind of coordination."
After the success of the event last year, the African Cultures Club held its second annual tournament.
"It's awesome," Manyoni said. "We did this last year, and it was really good. We're going to make a lot of memories from this event, and it will be good for students."
Kountiala Some said the African Cultures Club chose soccer because of its fluency in all cultures.
"Whether you are a player or not a player, anyone can tell when a team scores," the senior second language acquisition policy and culture major said. "I remember the first time I went to a baseball game and I didn't understand the rules. I did not get it. But with soccer the way you play and mingle is interactive."
Some said the group hopes the tournament allows students to see beyond the game.
"There will not be a winner or loser here," Some said. "Everybody who participates is a winner in a central way because you will make a friend by the end of the game."
When students sign up to play, they don't know each other until they meet their team on the court.
"They play together," Some said. "They make a friendship and discover other cultures and other people."
Some said the soccer tournament is a great example of the university's mission.
"All professors and faculty are open to students of all different backgrounds," Some said. "We expect those players to be open to the world and the rest of the students. We belong to different continents, but we are members of the same world."