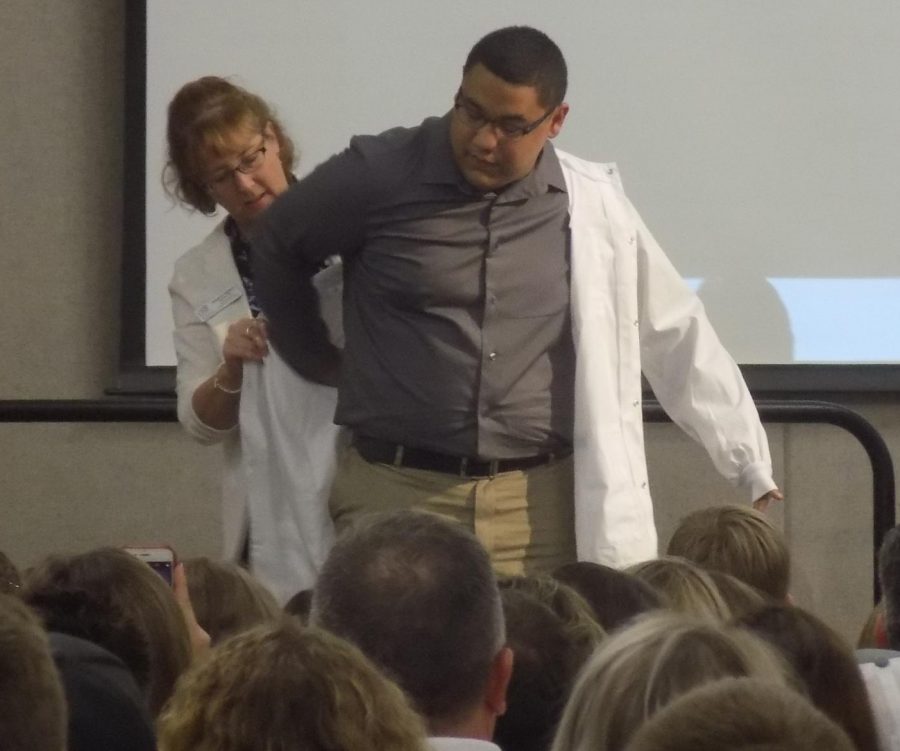 Emma Corry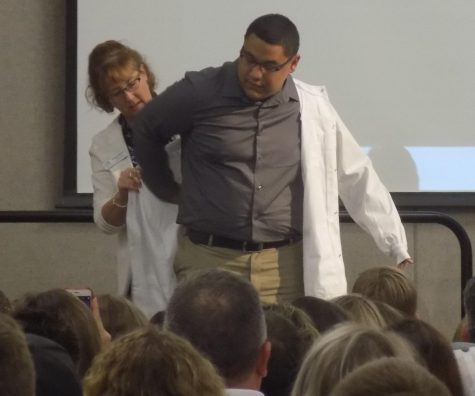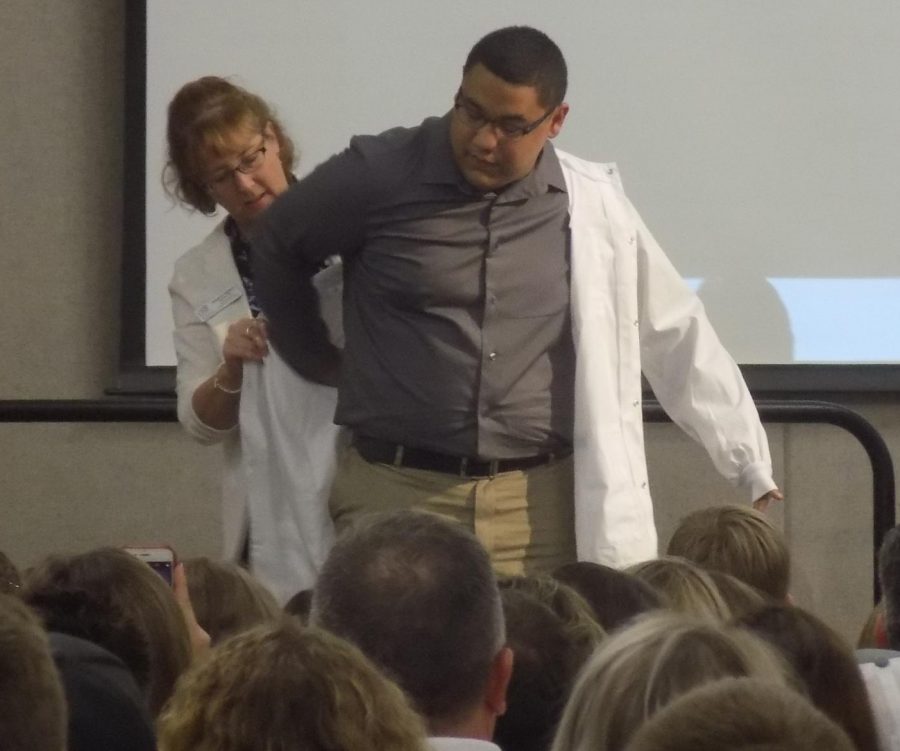 Ashley Owens said she always wanted to be a nurse ever since she was a little girl.
Sunday, the College of Nursing and Health Professions held the annual White Coat Ceremony in Carter Hall.
USI first held a White Coat Ceremony for nursing students in 2015. Nursing students go through the ceremony during their junior year when they take their first clinical course. The ceremony involves walking on stage to be cloaked in a white coat before reciting an oath.
Owens, a junior nursing major and psychology minor, was one of the many students present at the ceremony. She said that a lot of her family is in the health field.
Owens helps children with disabilities with Respite Care Services at home.
"Just working one-on-one with them, creating that connection and building that bond made me want to become a nurse," Owens said. "I like caring for people and looking out for people's health."
Owens said she wanted to go to USI because it ranks as one of the best nursing schools in the state.
"I wanted to go to the best, to become the best," Owens said.
Owens said that one of her biggest challenges at USI was time management.
"I've always been organized, so my grades haven't been a problem," Owens said. "But learning how to manage my time has given me the most difficulty."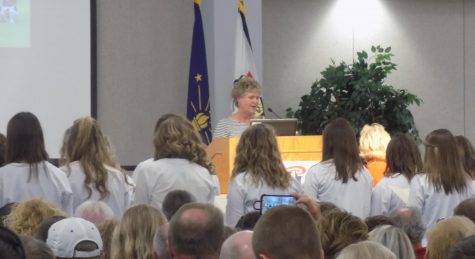 Emma Corry
Madison Seib, a junior nursing major, was also present at the ceremony. Seib said she took a little bit longer than most deciding to be a nursing major.
"I came here as a freshman, and I didn't know what I was going to do," Seib said.
Seib said she attempted stenography, but wasn't able to get into the program. She said this was what made her realize she didn't want to do stenography and chose nursing instead.
"I always wanted to help people," Seib said. "And what better way to do that than nursing?"
Seib said she's shy and reserved, so she really had to open herself up, talk to people and ask for help.
"I'm really independent when it comes to schooling, so to ask for help when I didn't understand something was something I really didn't have to do before," Seib said.
Seib said that it's important to learn good studying techniques before getting into the nursing program.
"It will really help to study right," Seib said.
Owens said that incoming students looking into nursing should not let anyone discourage them.
"Coming into USI a lot of people tell me, 'Oh, the nursing program is so hard, it's competitive,'" Owens said. "Yes, it is competitive, but if you know what you want you can achieve your goals."