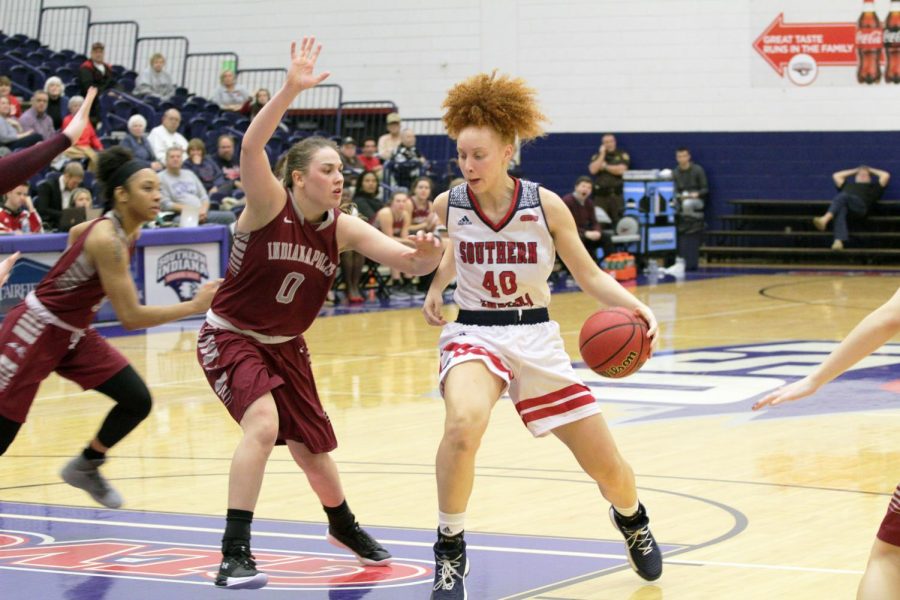 Jacob Candler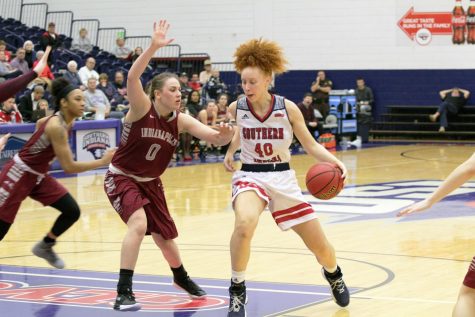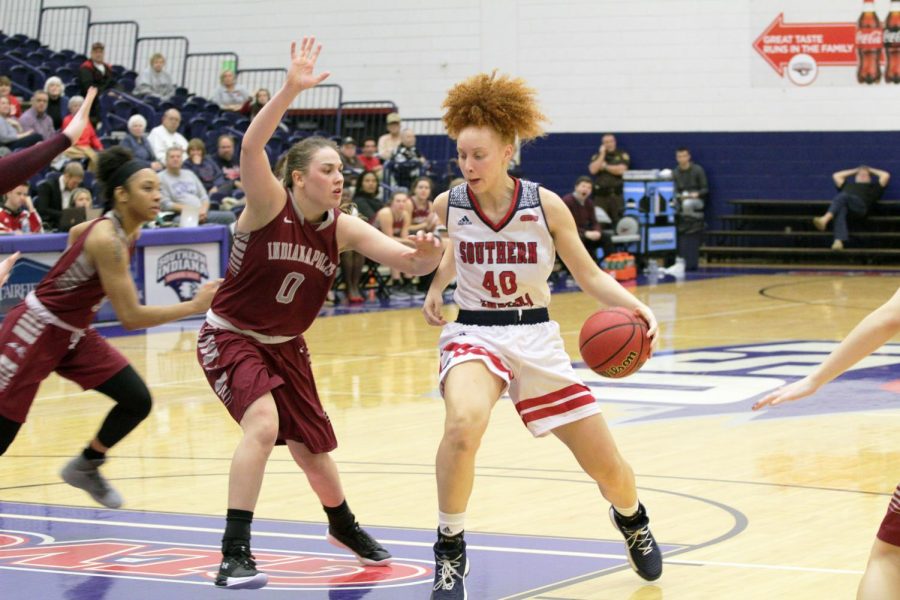 Jacob Candler
The Shield interviewed women's basketball coach Rick Stein about the upcoming season and their goals for this year. The team just recently won 71-58 against the University of Indianapolis Greyhounds.
The Shield: How's the season started?
Stein: We're sitting 13-2 and one loss in the league, and we're ranked in top 20 in the country, so a lot of good things are happening. We have three seniors who are doing a good job of leading us, but (all) twelve players are all major factors in everything we're doing. (We are) off to a really good start, but we've got tough ones ahead. January and February are tough months in this conference. I like where we are, and hopefully, our best basketball is still ahead of us. One thing you're always trying to do is not only have the success you have but build on it and try to have more.
The Shield: What were some goals from the beginning of the season?
Stein: Our expectations as a team have been high from the very beginning. We came in losing a large group of seniors, but this returning bunch had high goals and I think that's helped us to get where we are right now. We thought we could be a pretty good defensive team, and I think we've proven that. We've shown it night in and night out. When we've guarded and rebounded, we've won games. I thought we needed to get better and sharper offensively. I think we definitely need to get scoring from some different areas and help players grow into positions, and we are getting that. We're finding scoring from different players every night now, and that's good because as we move forward we're going to need everyone to contribute.
The Shield: What are the team's goals for the remaining season?
Stein: We're reigning East Division champs, and we'd like to do that again. We want to compete for a league championship and put ourselves in a position to be in an NCAA tournament. We were 25-4 last year, and we thought we should have been in, and we didn't make it in the end and that hurt. What we're fighting for every day is to make sure we don't get left out again. We are only six games into conference games. That means we have 12 whole games left, and they're all important. The conference is only taking eight teams this year to the conference tournament, so you could drop out of that top eight pretty fast if you don't keep winning.
The Shield: What is the overall team feeling for this year?
Stein: We've got a close-knit group; that's what's fun. We're a talented bunch. We've got good players, but this group came together a long time ago. They started to come together around June, and definitely when we hit the ground running at the end of August it felt like we were already a meshed group, and that's not easy to do. We lost five seniors and added five players. Our several returnees did a really good job of welcoming our new ones and getting them involved right away and helping them to feel like they're a part. Sometimes you have a team that's good, but maybe they're not as close off the court. But this team is close on and off the court.