Tyler Baugh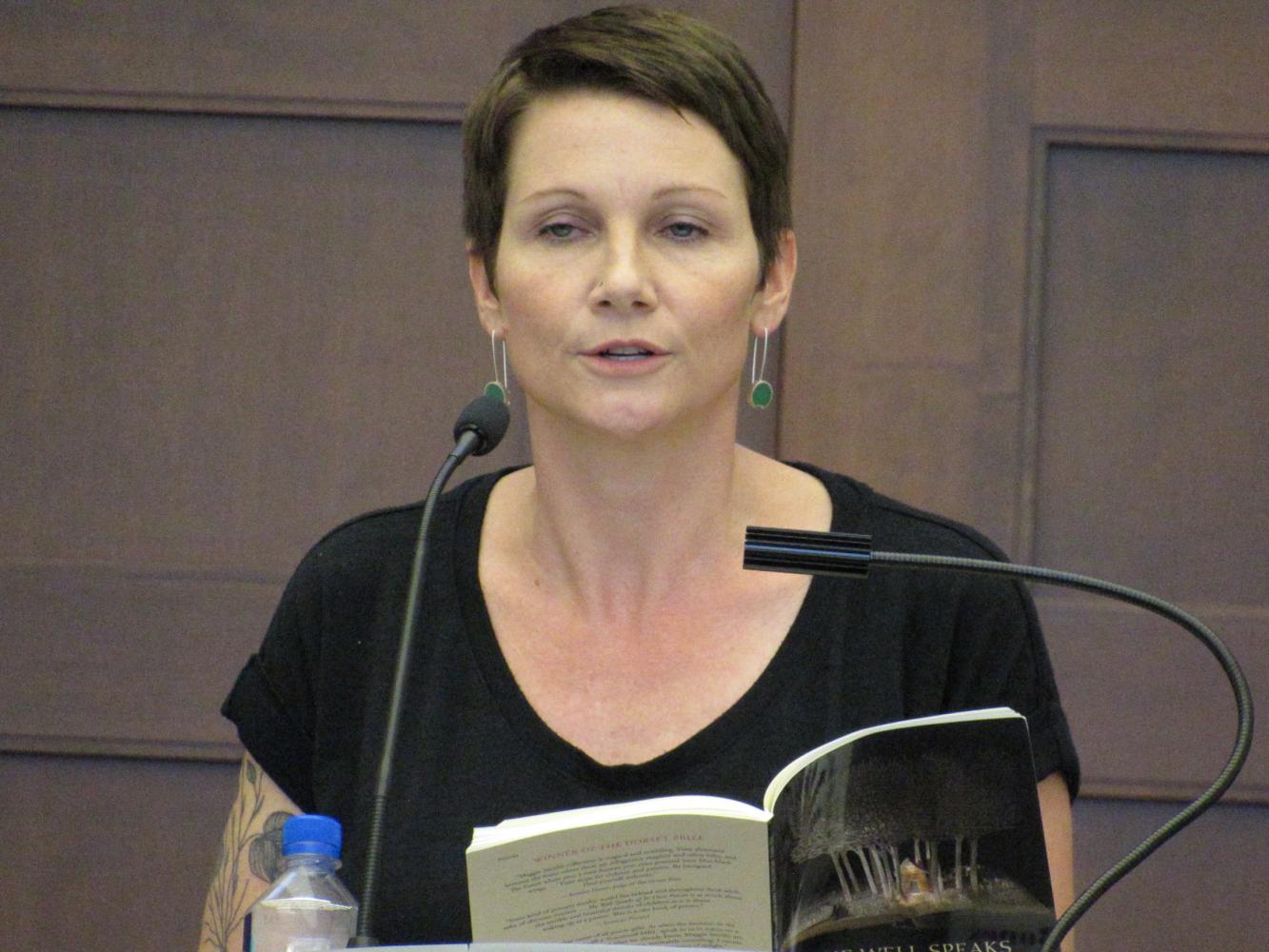 Renowned poets Matthew Guenette and Maggie Smith held a public reading to a packed house Oct. 12 in the Griffin Center.
Guenette read eight poems including, 'Roughneck Twine,' while Smith read one of her famed poems, 'Rain, New Year's Eve.'
Both poets have been awarded dozens of nationally acclaimed poetry prizes. Guenette won an American Poetry Journal Book Prize in 2008.
In 2016, Maggie Smith was internationally recognized for her poem "Good Bones." It has since been translated into nearly a dozen languages, in what Public Radio International dubbed it's "official poem of 2016."
Reading series contributors included, the Indiana Art Commission, the university's Liberal Arts Dept., Evansville Public Library, and the USI foundation among others.
"Wow it is a big room," Guenette said. "I'll just thank all of you for taking the time to be here. This is such a thrill for me, I never take this opportunity for granted."
The audience was amused with Guenette, often sharing laughs following his remarks.
Evansville resident Justin Hnatow was among dozens of locals in attendance.
"This is a great cultural event here in Evansville," Hnatow said. "I have not been to a poetry reading here yet."
Smith was greeted with overwhelming support as she appeared before the audience.
"Thank you all so much," Smith said. "We are going to start with one of my favorites, 'The Well Speaks of its Own Poison."
Smith's poem captivates dark forests of a fairytale to a world where kids name the neighborhood cul-de-sacs.
Smith now has a collection titled, 'Good Bones' based on her acclaimed poem, which is described as both hopeful, while revealing the darkness in the world.
The university's reading series will continue in next semester with poets Kaveh Akbar and Ruth Awad but no dates have been decided yet.