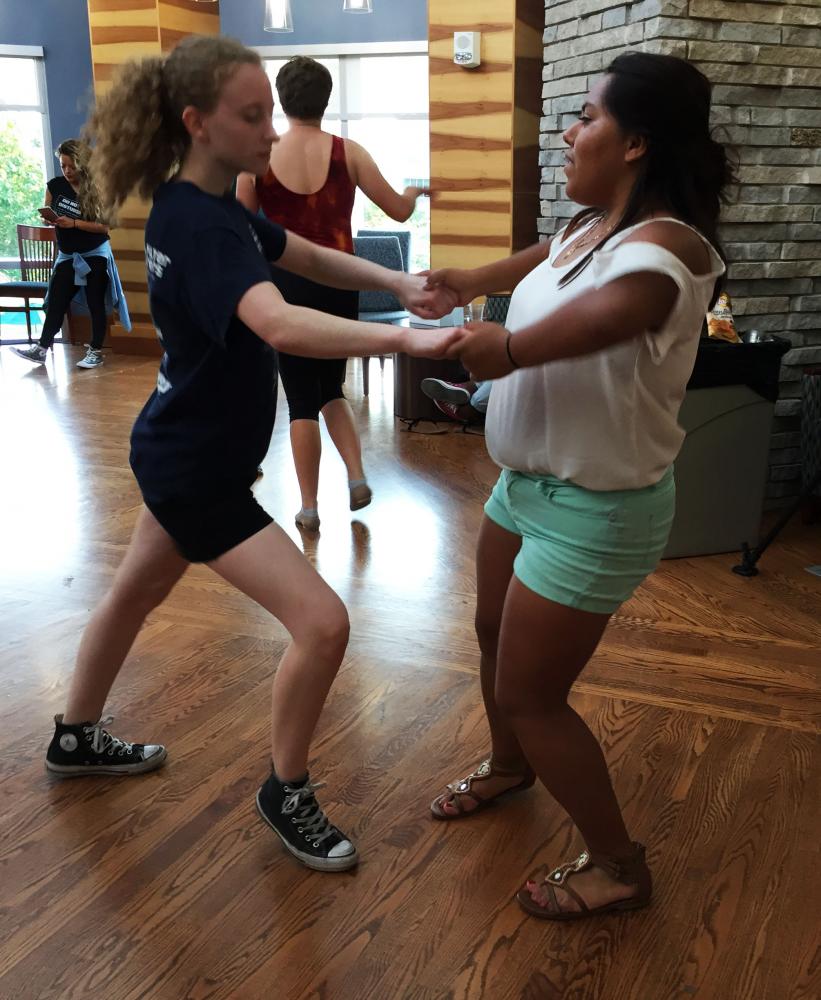 Jeana Everhart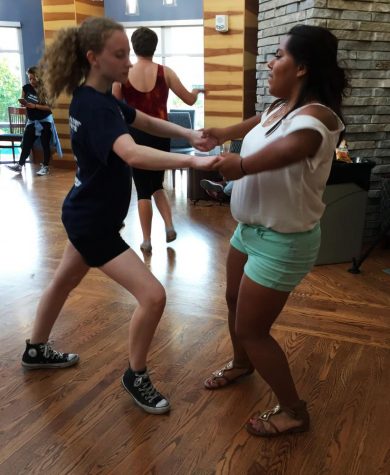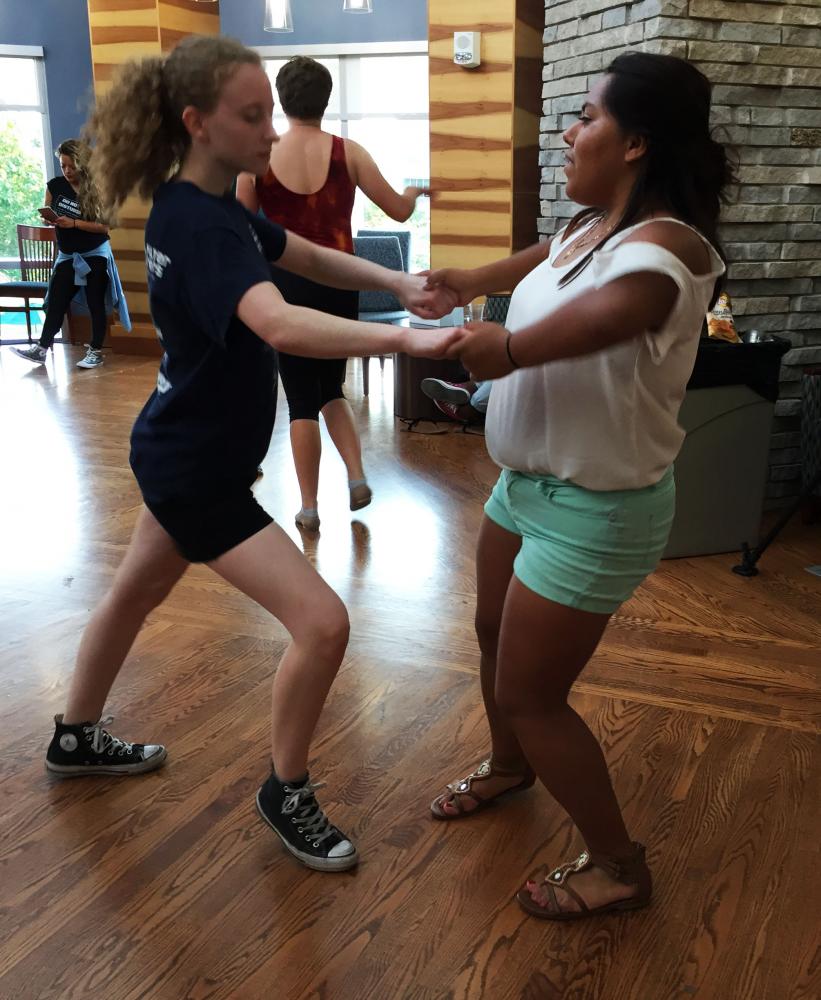 Latin music pumped through the speakers as instructor Heidi Garza began counting off steps with students following her lead. The pace of the music began to speed up, and the steps, in turn, began to quicken and extend.  
Eventually, the 20 students began dancing together, missing steps occasionally but laughing despite their blunders.
Ariel Palermo danced her first night of Rhythm Fest in hopes of a good workout, and she said she certainly found it.  She was encouraged to come after experiencing the pace of Latin dance in high school.  
"I was in marching band, and we had an Argentinian teacher come out and teach us how to tango. I really enjoyed that and it really does get you going and active," the freshman theatre major said.
Though Palermo was at first unsure of her ability to dance in a room full of strangers, she said after the music was playing it all went away.  
"At first it was really awkward because I don't know anyone here, but then I was really surprised by how together everyone was and how energetic everyone was.  It made me a lot more comfortable."
Wednesday was the Multicultural Center's third night of Rhythm Fest, celebrating Hispanic Heritage Month.  This was the second time the organization had sponsored the event, and after great success last spring they decided to modify the times, changing from a one night event last year to eight separate sessions throughout a three-month period.
The program advisor for Rhythm Fest, Cesar Berrios, said they chose dance lessons due to the impact it has on students.
"It's a way to not only learn about a new culture, but just to experience it first-hand," Berrios said. "Dancing is a very popular part of Latin culture. So, it's something I think our students really enjoy and at the same time learn what different types of dances are in Latin America."
Leading each of the dance classes was Heidi Garza, a local instructor of dance who has taught at her own studio for nine years.  
"You don't have to travel far away to learn when it's in your community," Garza said.  
Garza lead students through the basics of Latin dance along with different styles such as the salsa, merengue, bachata and reggaetón.  
"The people like it and they enjoy it," Garza said.  "They get to learn through music.  It's a platform to learn a little bit more and it's a fun way to learn!"
Garza said she was delighted by the number of students who'd come to learn.  
"It's a good amount of students from different places and different countries. This type of event helps to open up a lot about different places and different countries," Garza said.
Kenneth Zaldivar said he has participated in each of the sessions.  
"The atmosphere is great and everybody's wanting to dance,"  the junior exercise science major said. "The dancing is a great stress reliever for him so long as you have fun with it and enjoy yourself. At first, when you walk in and people are already dancing you're like 'They're all going to judge me!' But once you get in there, you realize you're not the only one who will mess up."
Daniella Silba was making her third appearance at the event loving every minute of the dance.
"I like dancing the bachata because I like the rhythm to it and the reggaetón which is the kind of music I listen to," the freshman Spanish major said.   
At the end of the evening, Silba was thrilled to be announced the winner for the night's drawing, a free week of classes at Garza's studio which she is eager to attend and improve on her moves.
"If you just want to try something you've never tried before, something that will help you learn about a different culture this is definitely the place to come!" Berrios said.