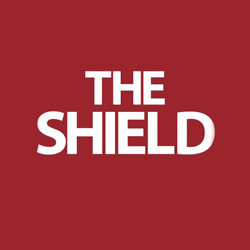 The Faculty Senate is looking to increase salary transparency within the university.
In a formal request sent to the Faculty Senate for action, Liberal Arts Representative Chuck Conaway charged the Faculty and Academic Affairs subcommittee to work with the Economic Benefits subcommittee and the Office of Planning, Research and Assessment (OPRA) "in order to set up guidelines that will make reporting of faculty and administrative salaries and positions more transparent to the university community."
The factbook currently presents information on enrollment, graduation rates and completions, faculty and credit hour distribution, but none on administrators.
"We are looking at different variables and gathering information on support staff and other employees," Chief Data Officer Katherine Draughon said. "The factbook is really a document for gathering information on students and tracking student success."
The Faculty and Academic Affairs subcommittee is currently taking on the standing charge concerning data collection and hiring practices in which they are "evaluating the relative growth rates of faculty compared to administration," according to the Faculty Senate charge. Also, the Economic Benefits subcommittee is reviewing faculty salaries and benefits compared to other American universities.
The charge states that there is not an adequate amount of information in the factbook to successfully complete these assignments.
"As a result, concerns about salary inequities have continued to circle our campus," the charge stated.
Draughon said that OPRA does not have access to salaries, and they have to go through Human Resources to access that information.
"We just recently had a faculty freeze so that we could gather more employee data," she said. "We have been interviewing people and asking them what changes can be made to the factbook and if administrator data is one of them, and they find it helpful, we will add that data."
Draughon said that OPRA is in the process of redesigning the factbook for the fall. The factbook is updated every year based on fall enrollment numbers.