Baseball faces early season strugles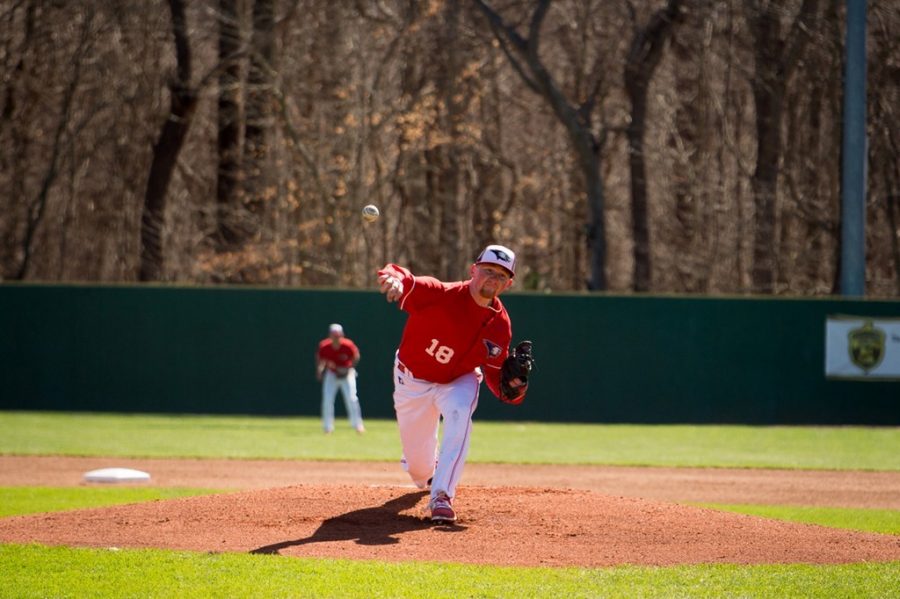 The USI baseball team lost two of three games at home against Drury University Thursday and Friday, leaving with a 4-8 record on the season.
Drury took the first game 5-1, giving starting pitcher Colin Nowak (1-2) the loss after he pitched seven innings and allowed two earned runs.
The team split Friday's doubleheader with the first game going to Drury after a back and forth game. The winning run was scored in the eighth inning after Drury's KK Daniel singled to left field allowing Ryan Colombo to cross the plate.
USI's Nathan Kuester, who's leading the team in hits, doubles and batting average, ended the game with a pop fly to left field.
"You just have to keep your composure and see the ball off the bat and stay with it," Kuester said. "I'm still working on a few things. I've got a few kinks in my swing, but I'm happy to have started (the season) the way I have."
USI dominated the second game 12-3, and they put eight runs on the board over the first five innings before Drury managed to score in the sixth.
Drake McNamara scored five RBIs with just two swings of the bat. He hit a homerun in both the second and third innings. McNamara finished the game 2-of-4.
For the series, USI went 25-of-98 (.255)  at the plate, and over the first two games, they went 12-of-63 (.190).
"I thought we really under-achieved (in the series). We didn't swing the bats well for two games; that and not playing defense, which gave guys free runs," USI head coach Tracy Archuleta said. "(I liked) that we were able to come back in this last game and swing the bats and put some runs up."
Archuleta said one positive thing from the series is the starting pitchers were able to provide quality starts.
All three of USI's starting pitchers for the series pitched seven innings. Kyle Griffin (0-3), who pitched game one, walked away with no decision. Lucas Barnett (1-0), who pitched game two of the doubleheader, finished with the win.
With only a three game series this week against Quincy University starting on Friday, USI will finish an entire month under .500. The team has been under .500 since Feb. 19.