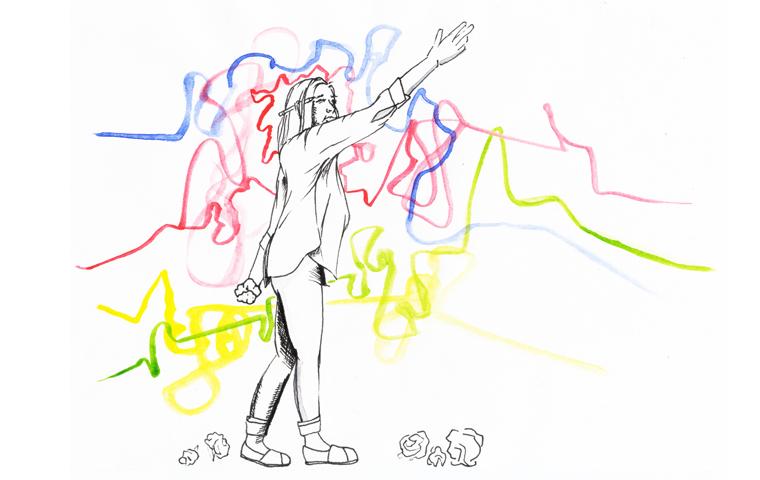 Abigail Stanley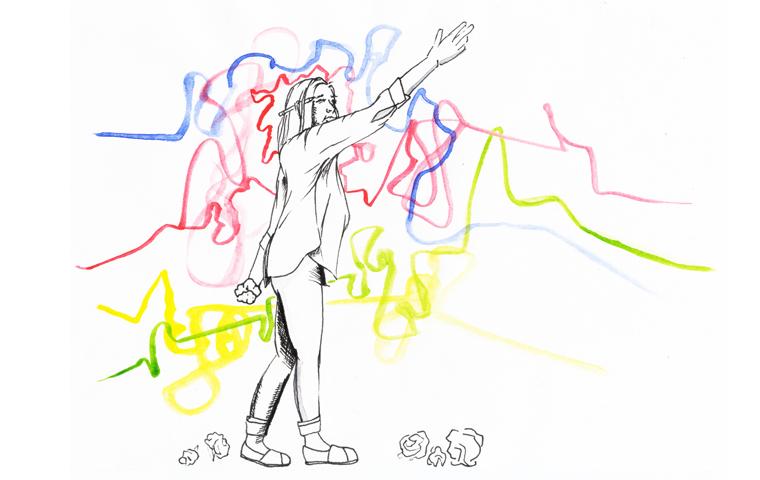 Abigail Stanley
Renda Morton clicked her computer and a picture of a mess of scribbles appeared on the screen.
"This is how the creative process starts," Morton said addressing her audience in Kleymeyer Hall.
Morton pointed to the right of the screen, where the scribbles began to detangle, and eventually only a single line was shown.
"Until we research and fully explore the topic we are working with, we will have no idea what we are doing," she said. "It looks a lot like that big ball of scribbles."
Morton, a New York Times interactive media designer, spoke to art and design students Monday.
The presentation focused on Morton's personal journey, from her internship in the Netherlands, to freelance work, to eventually working for the New York Times.
Morton said she thought she had reached the ultimate goal when she began to freelance.
"As a designer, you think that is the end of the road," she said. "I never realized I could work other places as a designer."
Morton began her job at the New York Times a couple years after freelance work.
"I had never worked in a place with more than six people in my entire life," Morton said.
Morton spent the rest of the time talking about her New York design team of 53 digital designers, 23 print designers, 20 marketing and advertising designers, and the challenges they face every day in their workplace.
"One of the biggest challenges is meeting the audience where it is and getting them to value what we do, especially with everything going on right now," she said.
Kyleigh Shearin said she is constantly looking for inspiration. She said coming to listen to speakers such as Morton help her with her own art.
"It helps me see what is possible for an art student like myself," Shearin said.
The sophomore art and illustration student said the three steps of design benefited her the most.
"You have to look at your work and ask yourself whether it is desirable, viable and feasible," Shearin said.
Similar to Morton, Shearin said she sees herself working for a larger corporation rather than independent work.
Shearin said she walked away from the presentation with the reminder that life takes you unexpected places.
"Morton had no idea she would end up at the New York Times," Shearin said.
Renda Morton said this was her first time speaking at USI.
"I only speak to schools two or three times a year," Morton said.
Morton said she still remembers the speakers she listened to in college, and how much of an impact they had on her.
"I hope students walked away from the presentation today reminded design doesn't always mean visual," Morton said. "There is a world of opportunities for those interested in design and illustration."