SGA tables resolutions
Organization plans to review court clerk position, budget, discipline process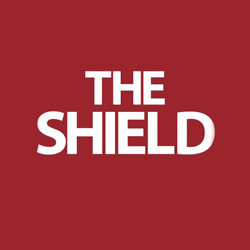 The Student Government Association tabled six resolutions at last Thursday's meeting.
All resolutions brought up in the meeting were tabled, which means they suspend consideration of the resolution indefinitely, usually until the next week.
"Tabling allows the members to think about what's being brought up," SGA Attorney General Jerry Boyd said. "It's just for them to think of different scenarios that could happen with the resolutions and just give them the time to think and kind of just digest their thoughts about what could happen or how exactly it would play out."
Boyd said the executive board discussed getting rid of the court clerk last semester.
"The court clerk, really the maximum amount they can get is around 2 hours a week, so it's not even really profitable for someone," he said. "I think it was a limit of 10 hours a week and they were never able to reach that."
Boyd said he and the rules committee previously talked about having just one staff member to handle the court clerk duties such as traffic appeals, record keeping and attendance.
"The executive clerk, in their requirements, there is a clause in their position to insure the smoothness of SGA, so we kind of interpreted that as we can also use them for the court," he said.
Boyd said that even though they do not have to pay the position since there is nobody filling that position, they still have an allotted $2,000 out of their budget for the position. He hopes freeing up the $2,000 will allow SGA to fund other programs and resolutions.
SGA has all their money allotted for specific positions, resolutions and programs at the beginning of the year.
The exact budget is not known as a budget report has not been filed since June.
"As far as what the budget is, they're being even slower this year than they were last year on getting those budget reports out," financial officer Aaron McCullough said.
SGA has $750 allotted for polos for all its members, though it is not the exact amount as it could be lower.
"It's already authorized for us to spend the money that is already allotted for polos," he said. "Usually we always go over on polos because it kind of changes from year to year because we don't stay with the same polo every time."
Any allotted money that is not used by the end of the year goes into a savings account that is set up through the university. That money can be used for anything SGA decides to vote on.
Another resolution Boyd proposed was to allow freshman students to represent colleges with help from other members in SGA.
"It's been talked about kind of off and on but not really until near end of last year and this year we've seriously started to consider how exactly it would work, so we just didn't want to put them in a position," Boyd said. "We wanted them to have some kind of guidance. There has to be some sort of mentor in there, someone who has been here and knows how everything works a little more than they do."
Boyd handles all disciplinary issues within SGA and, in extreme cases, before they go to the university court for impeachment.
"We had to redo the impeachment process last year, where it was just kind of very vague and it would be hard to stay consistent from year to year using it to make sure that it's fair for everyone," he said. "As the exec board every time we do a censor (warning), basically every time it would come up it would be a discussion of how would we do this and we want to make sure we are doing it right the first time, stay persistent so it doesn't seem like we are treating someone unfairly from one case versus the other."