New scheduler aims to ease class registration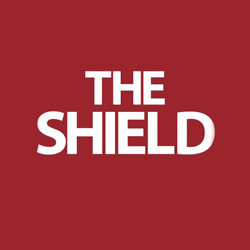 The university registrar's office launched the Student Schedule Planner, a device that helps students construct a schedule that works best for them,  Monday.
The planner, which is available on myUSI, allows students to select their preferred classes and pick times of the day that work better with any personal conflicts.
"When you put in the classes and it shows you all the possible combinations, you can click on the class and on the options menu you can deselect certain sections," registrar director Sandy Frank said. "If you don't want Monday, Wednesday, Friday classes or sections of a class, you can go unclick all those sections and then it wouldn't include those."
Frank said there are several different ways to pick classes through the planner.
One way is from the Degree Works four-year plan; another way is to choose classes by subject and course number and the third option is through attributes.
Students can select attributes by core classes and they can view the number of credit hours scheduled on the planner.
The planner incorporates Degree Works, a program that shows students what classes they have taken and how it meets their degree requirements.
"You can pull in the courses that are on your four year plan, so if you have a four year plan out there and say you had classes picked out for spring of 2017, you can tell schedule planner to pull those courses over from Degree Works," Frank said.
The student planner generates a number of schedules based on the courses and breaks put in by the student. This is also why it differs from Degree Works.
Frank said that even though students can't yet register for classes, they could still use the planner to create their schedule.
She said most students don't have to consult their advisor before creating their schedule, but some may have to hold depending on their major.
"The company that makes schedule planner says that their clients, the other schools, that have schedule planner report that students, because they can find their optimal schedule and their more likely to sign up for more classes and then stay on track to graduate," Frank said.
Civitas Learning, the parent company to College Scheduler, which makes the Student Schedule Planner, uses technology and other tools to enhance college student's experiences.
Frank said the company reached out to her about the planner. She said she worked previously with one of the employers and he contacted her about implementing the planner at the University.
"We had a demo and had a bunch of people come and discussed it with various groups to see if there was any interest and if there was money to pay for it," she said.
Frank said there were no glitches or significant problems when they tested the program and all feedback has been positive.
"I haven't seen any issues with it, but just because I used it for one of my classes and it was very helpful," Student Government President Ashley Wright said.
More information about the Student Schedule Planner visit the registrar's website at https://www.usi.edu/registrar/registration/schedule-planner.