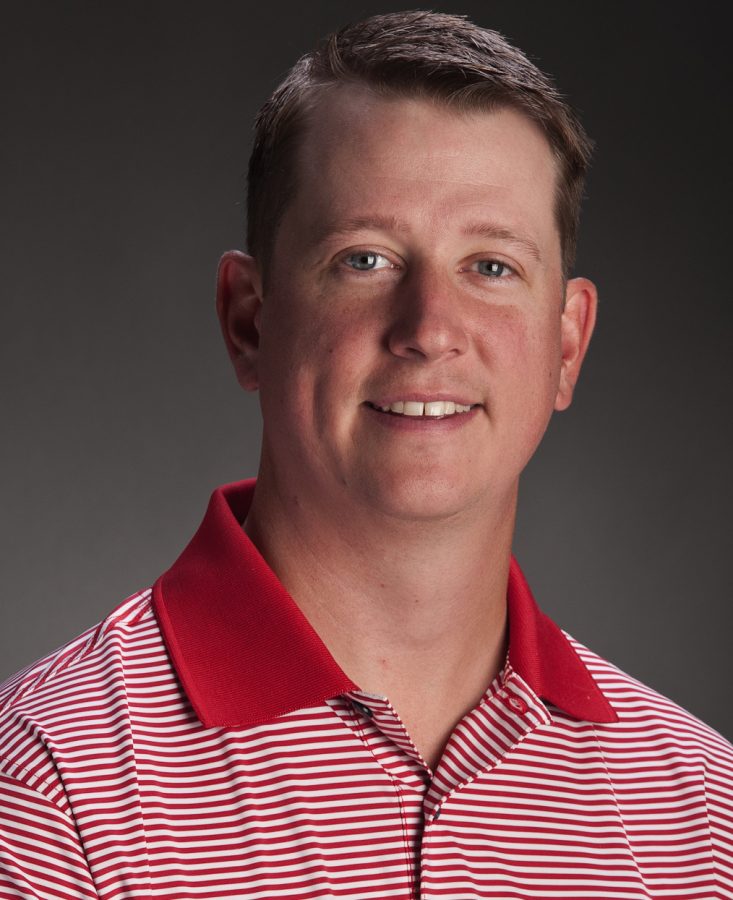 Daniel Wyatt said he has always had a passion for instructing golf.
"I never thought I would be a golf coach in my life for a university but the path led me in that direction," Wyatt said. "I'm thankful for it everyday."
Wyatt is the new head coach for the men's golf team for the 2016-17 season.
Wyatt said he was originally a golf teaching professional, when he was offered the coaching opportunity.
"It's awesome," Wyatt said. "It's something I was really looking forward to doing and I'm glad (the players) have allowed me to become a part of the team."
He said he has three upperclassmen that have been "tremendous leaders" and have been really receptive to the change.
Wyatt said he really wants to help the team with mental mindset when it comes to playing.
"Our leaders are doing everything they can to help the team week after week," Wyatt said. "We've worked on mental mindset and how to be able to control your nerves while on the golf course."
Grant Saylor, a sports management senior, said he has known Wyatt for the last five years, when Wyatt became his swing instructor at the Golf Academy.
"He's really great," Saylor said. "He knows when to be social and when to take things seriously and he knows what we are doing to help us."
Saylor said he never felt that in previous years the team was able to bond due to strict practices.
"With Wyatt we are becoming a lot stronger," Saylor said "We are becoming a strong team overall."
Saylor said Wyatt is always involved when it comes to something they need to work on.
"Everything he does to help, helps our team move up on the leadership and individually," he said.
Since Saylor has known Wyatt for five years, he said he feels like a friend is helping him instead of a coach to player divide.
"He wants to become a friend and help," Saylor said. "He wants to mature us as adults and in games too."
Kyle Tanriverdi, a finance junior, said he has been through three coaches in three years and it's been interesting to see their personality differences.
"Wyatt is a little bit more creative," Tanriverdi said. "We switch up practice times and I like having the different options practicing, it's nice as a player regardless of your sport to have that change."
Tanriverdi said he believes that golf is just as important mentally as it is physically, which he said is his favorite part of Wyatt's transition.
"I think we have improved a lot," he said. "Our new freshman are doing really well…and it can't get much better than starting out with a victory and we should have good things to come in the spring…I think we will continue to improve and strive for better."